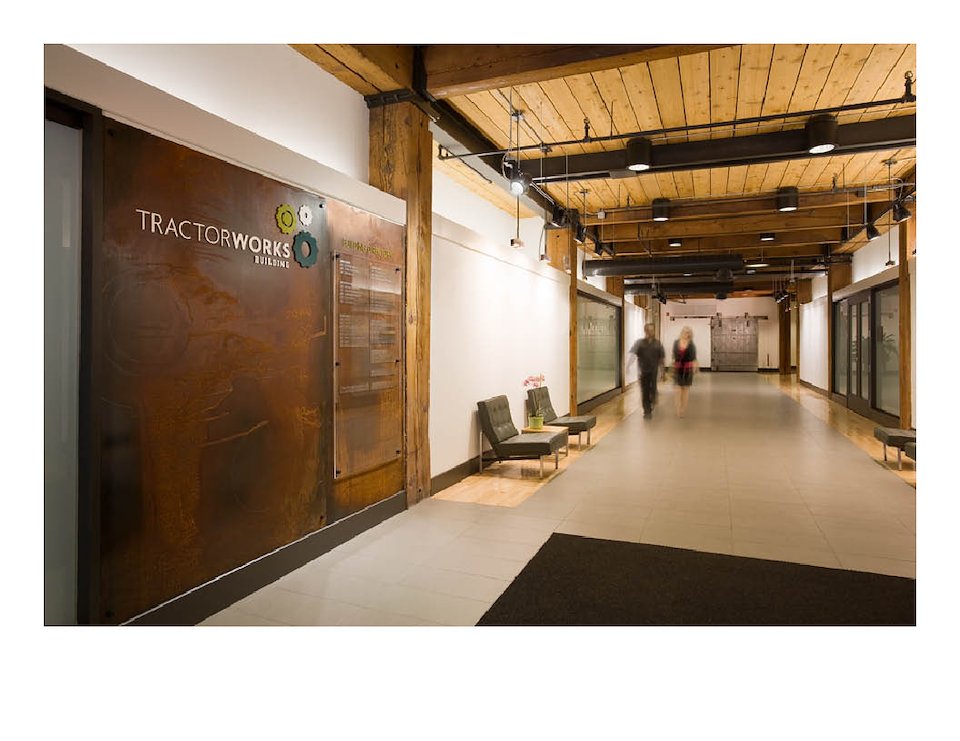 In the main corridor wood paneling was replaced with white textured wall covering to create a "gallery" for artwork. Carpet was replaced with ceramic tile and existing maple flooring was refinished. New glass storefronts and lighting were introduced. Architectural elements such as the original metal barn doors found in the basement were used as key feature pieces throughout.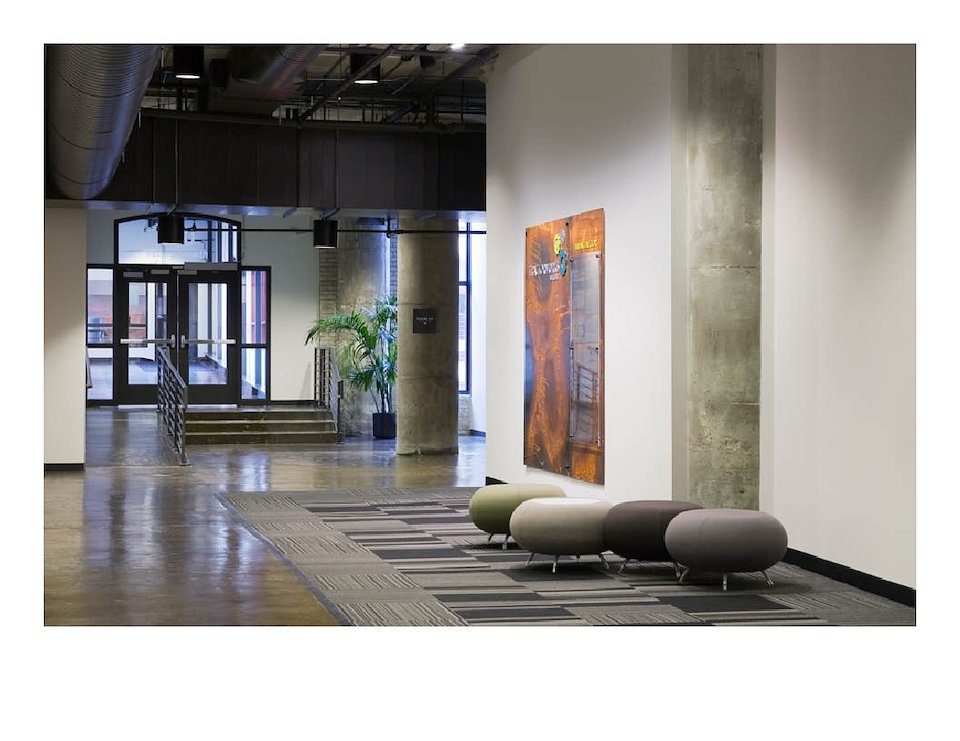 Existing concrete floors and columns were exposed and cleaned. New area rug and furniture create inviting open areas for tenants.
The first floor plan illustrates the intention of opening up corridors to allow for better egress to the exits and overall more cohesive way-finding. An interesting construction feature of the building was that the west building structure, completed in 1904, is timber construction while the east building, completed in 1910, is concrete construction. Both structures were studied independently and again as a single unit for all code related upgrades.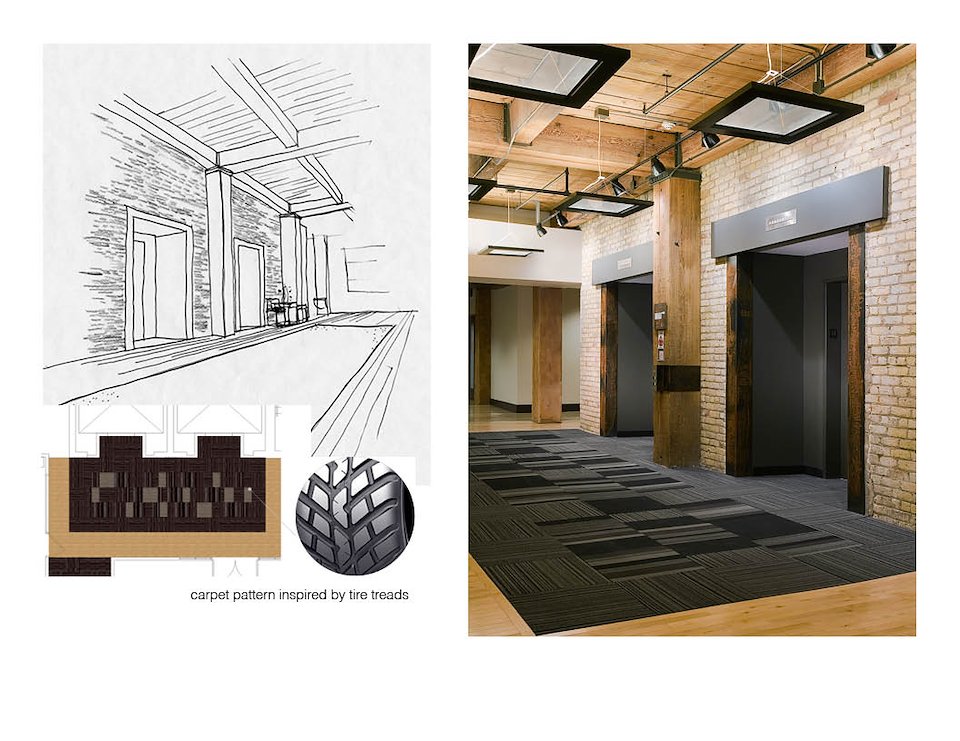 At the elevator lobbies, wood paneling was removed to allow for exposed brick. Custom oxidized steel panels were brought in as corner guards and call button surrounds. New glass light pendants throw warm light up to the ceiling while open glass panels allow views to see the ceiling structure. Custom rug pattern evokes tire tread patterns.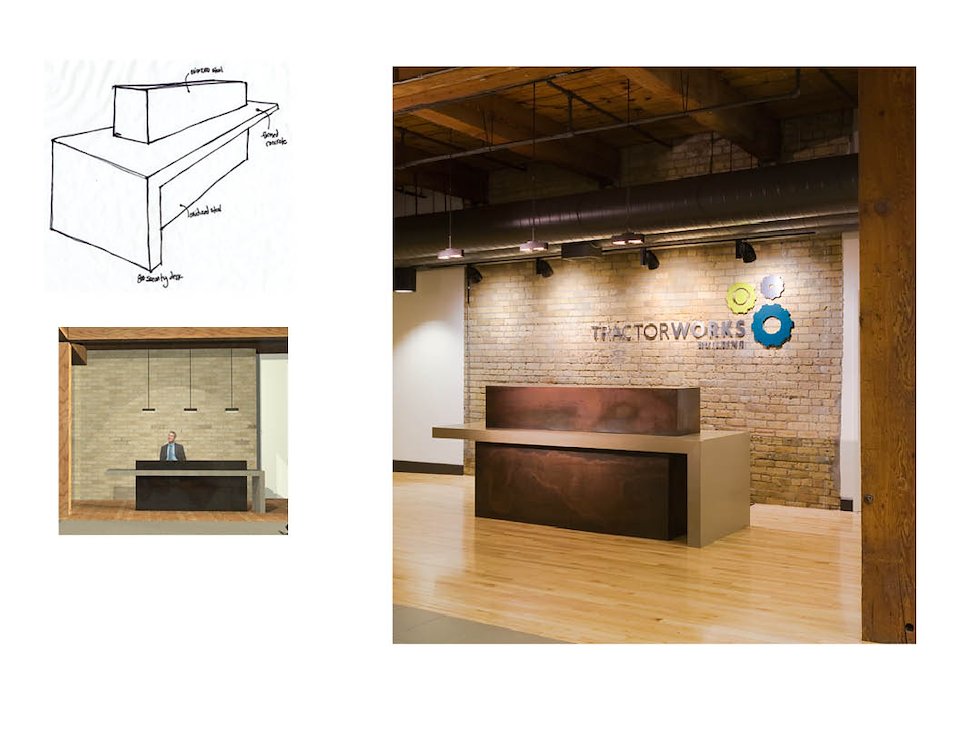 The custom security desk location allows for better views from all entrances. Fabricated from oxidized steel and concrete, the finishes reflect the existing materials with the building. Decorative steel pendants above evoke the industrial aesthetic of the space.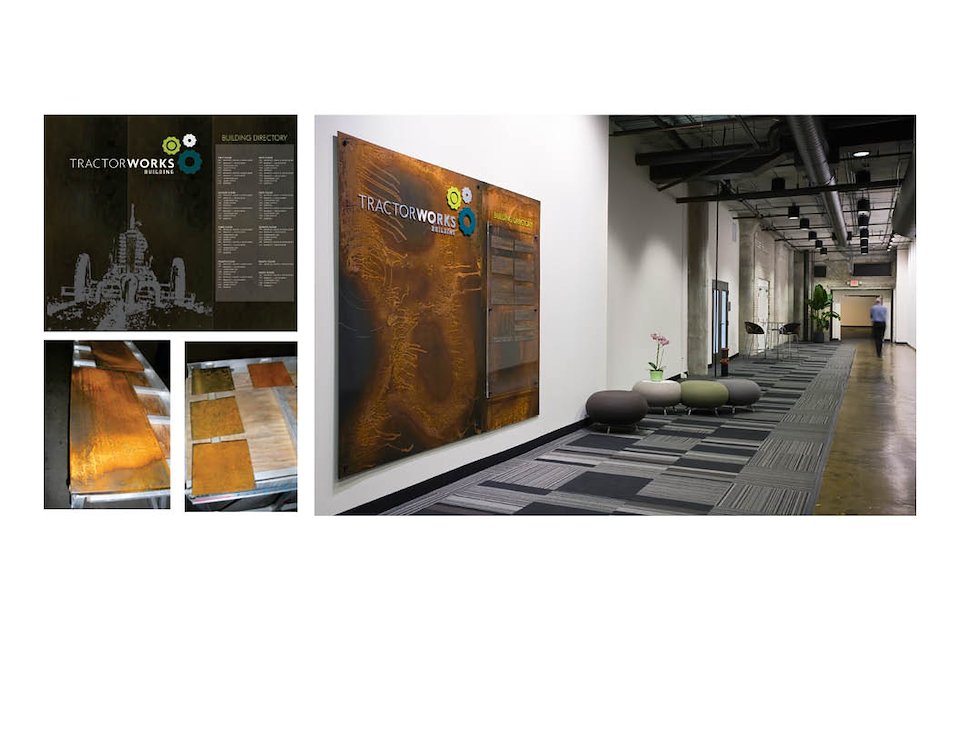 Custom signage was designed using oxidized steel panels and magnetic tenant names. The client's logo was etched into the steel and custom finish was applied. The main entrance corridor from the concrete building included refinishing the existing concrete floor and adding lounge areas for future coffee cart. Wall space to be used for rotating art.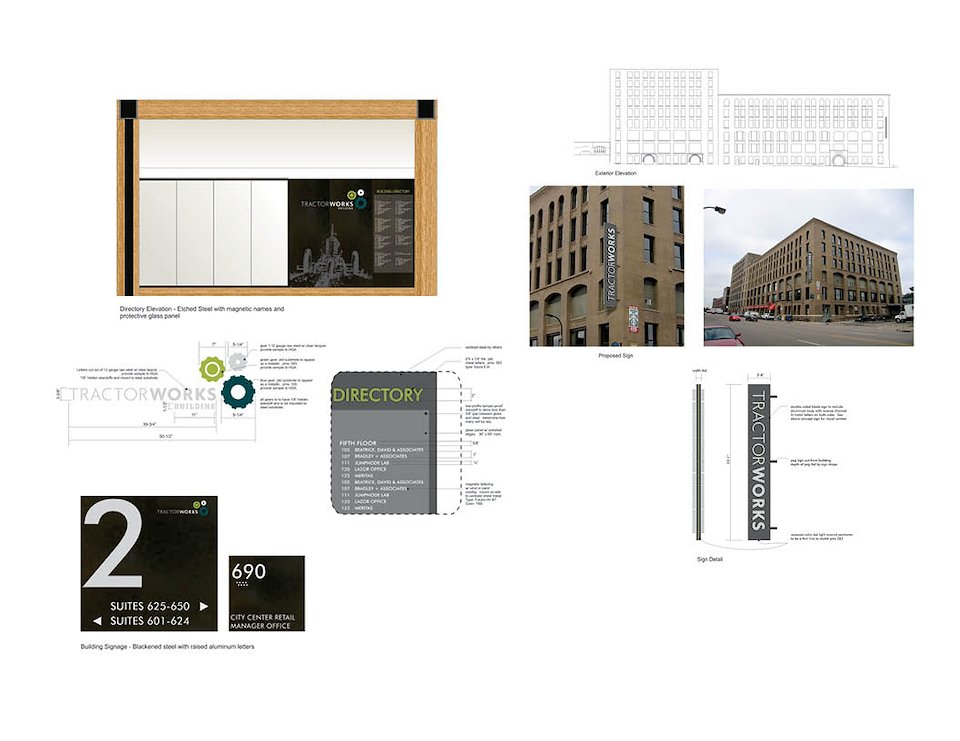 Branding and way-finding signage inspired by the existing finishes of the building