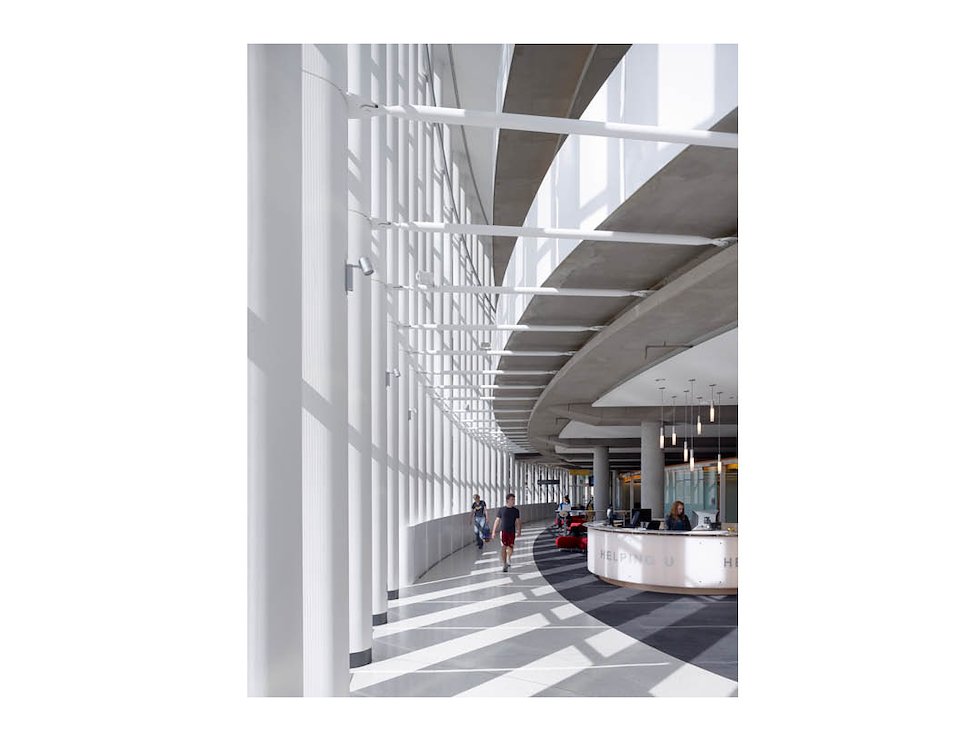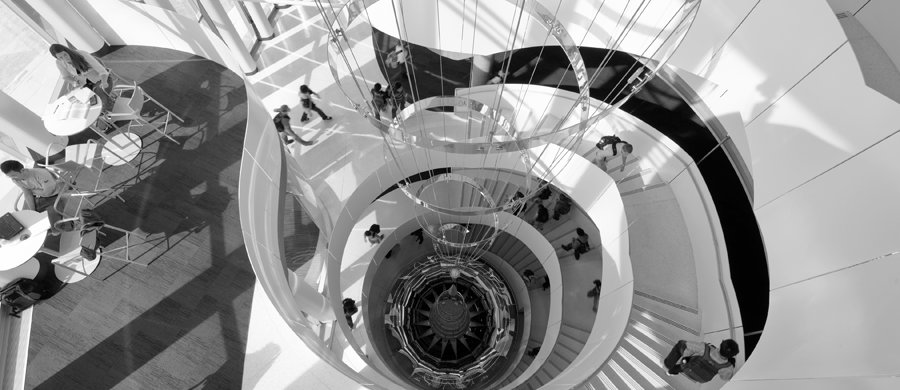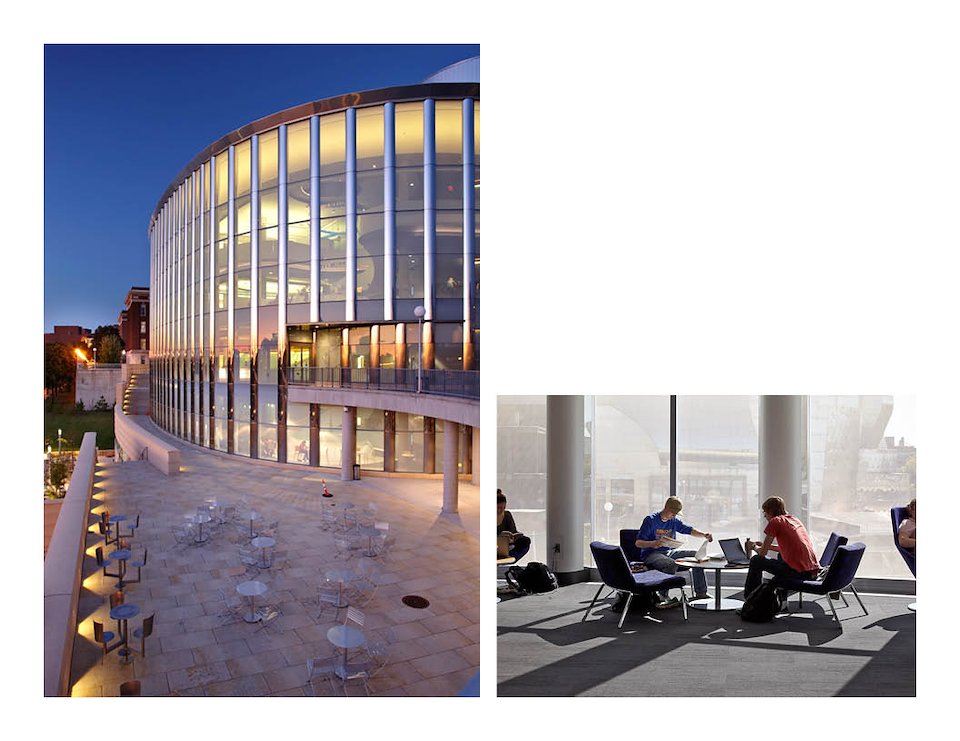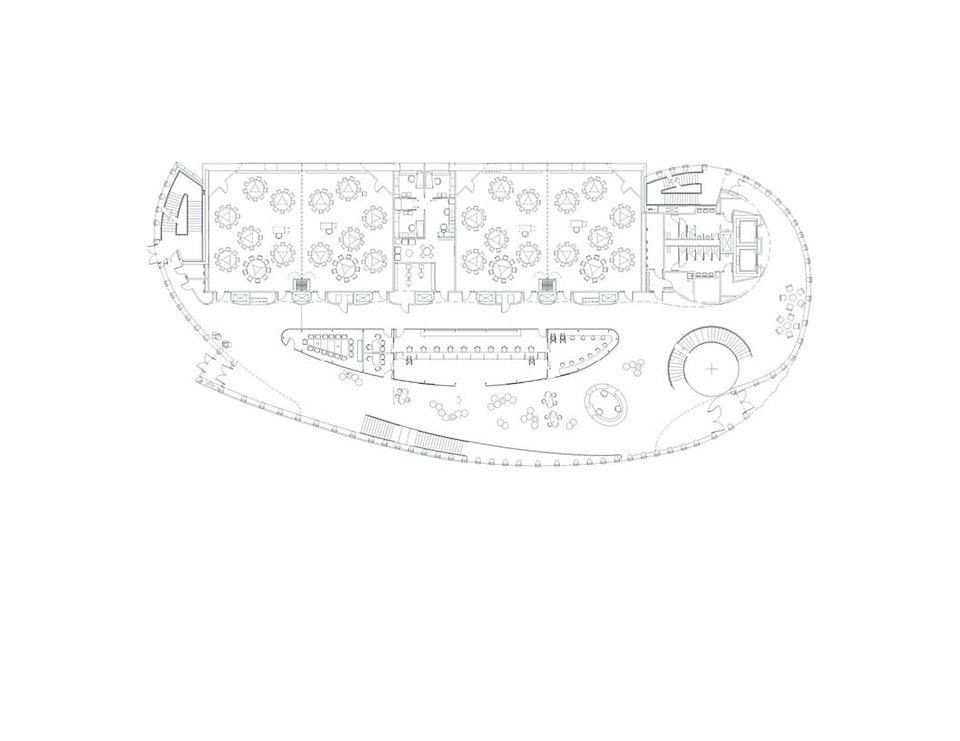 The second floor plan illustrates the high-tech, interactive classrooms along the north facing wall and the south side housing the student service areas. The south wall also includes the large span of windows with sweeping views to the Mississippi River and Minneapolis skyline. An integral part of the design is the communicating stairway which acts as the main path of travel for most building users.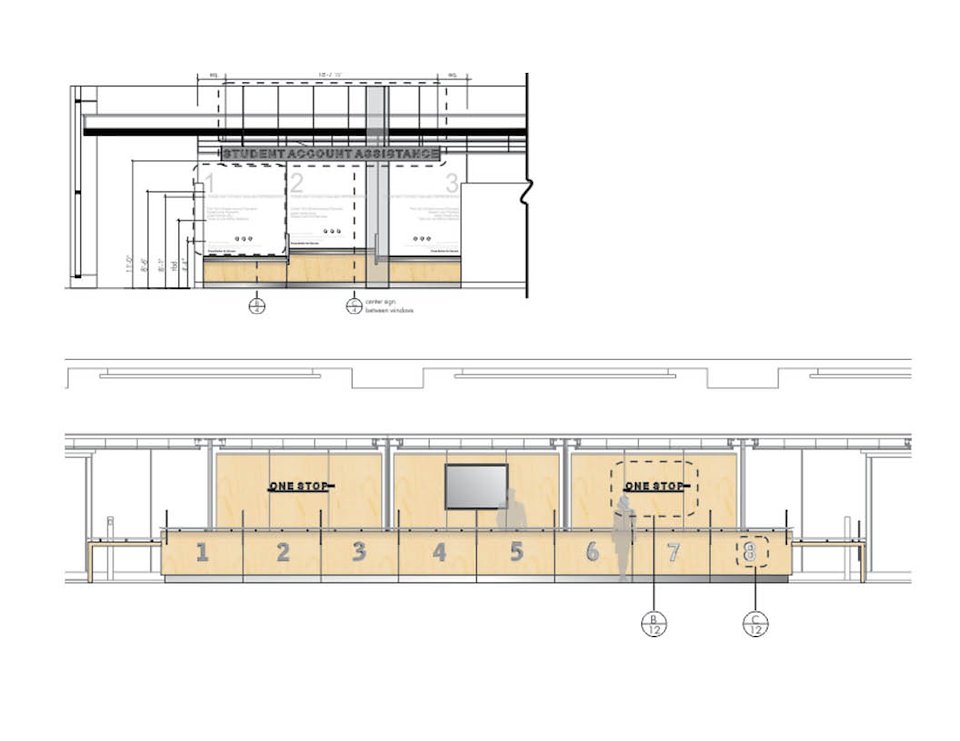 The building's multi-use departments include student services such as One-Stop and the financial center. Comfortable furniture, bold signage and unique lighting elements where chosen and designed to enhance the friendly, welcoming atmosphere for existing and potential students and staff.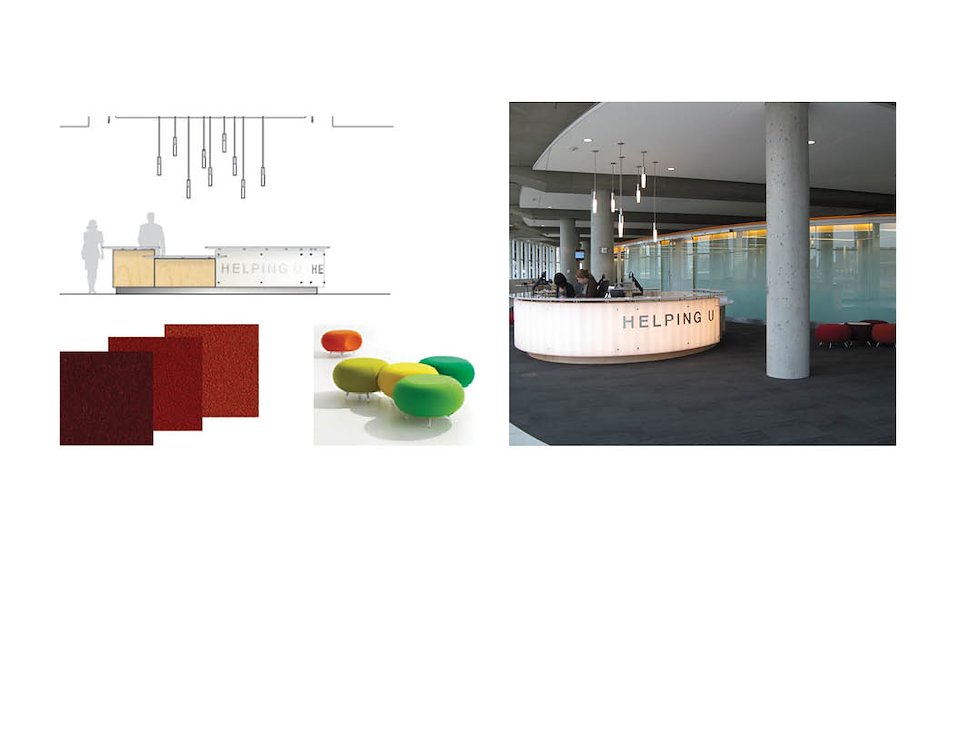 Custom lighting details were incorporated into the desk, soffit and pendants. Custom, oversized ceiling panels were used to help with acoustics while providing a monolithic appearance.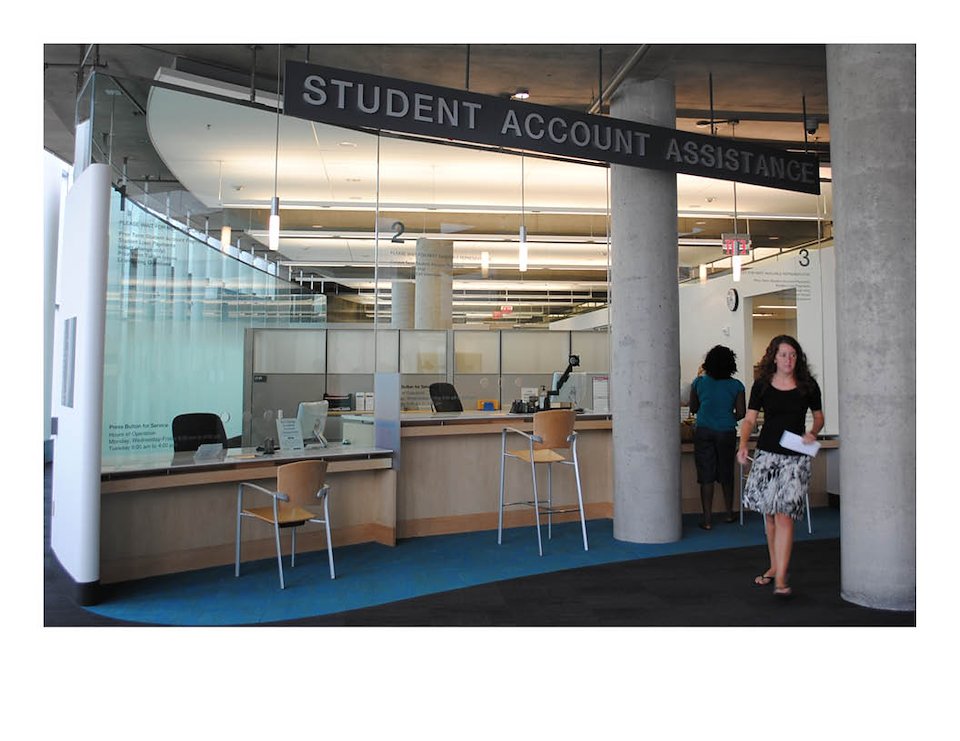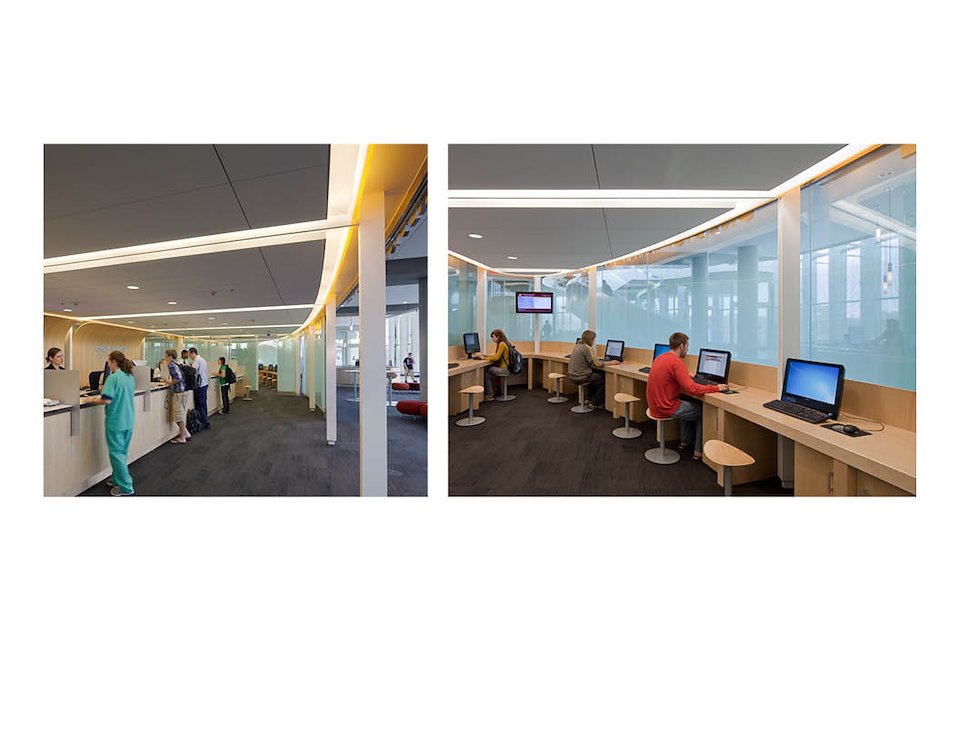 One-Stop area includes both a service desk and self-serve workstations.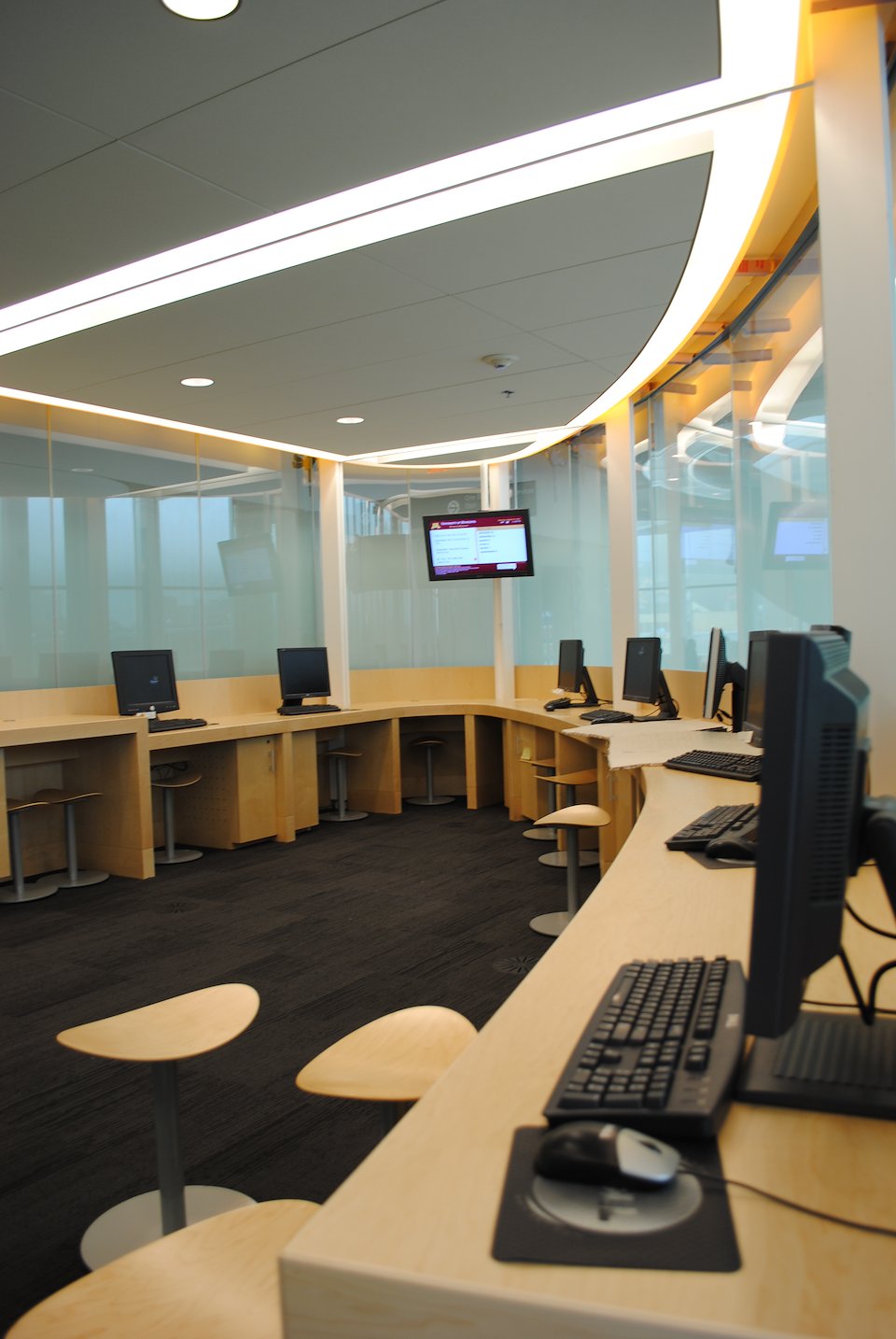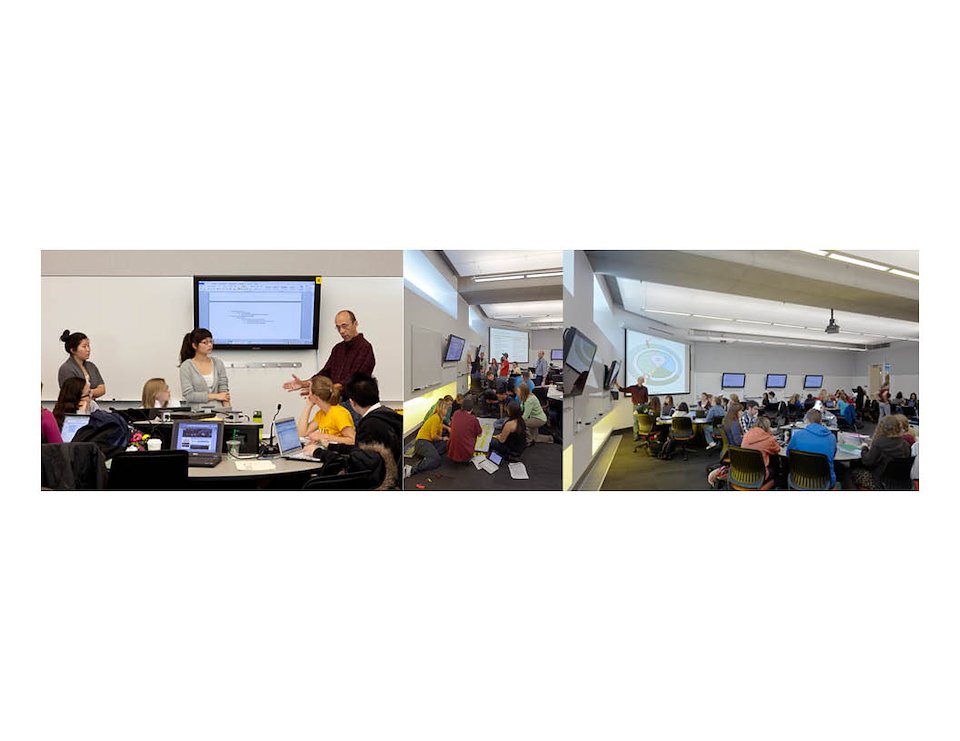 The high-tech, interactive classrooms encourage students to work together and learn from their peers. Each group is assigned a table that is electronically hooked up to individual monitors. Students upload their studies and have access to the internet and specific software. High-efficient lighting schemes include controls for dimmable luminaires and zone lighting for maximum flexibility and energy savings. Custom desks were designed to help support this innovative teaching style.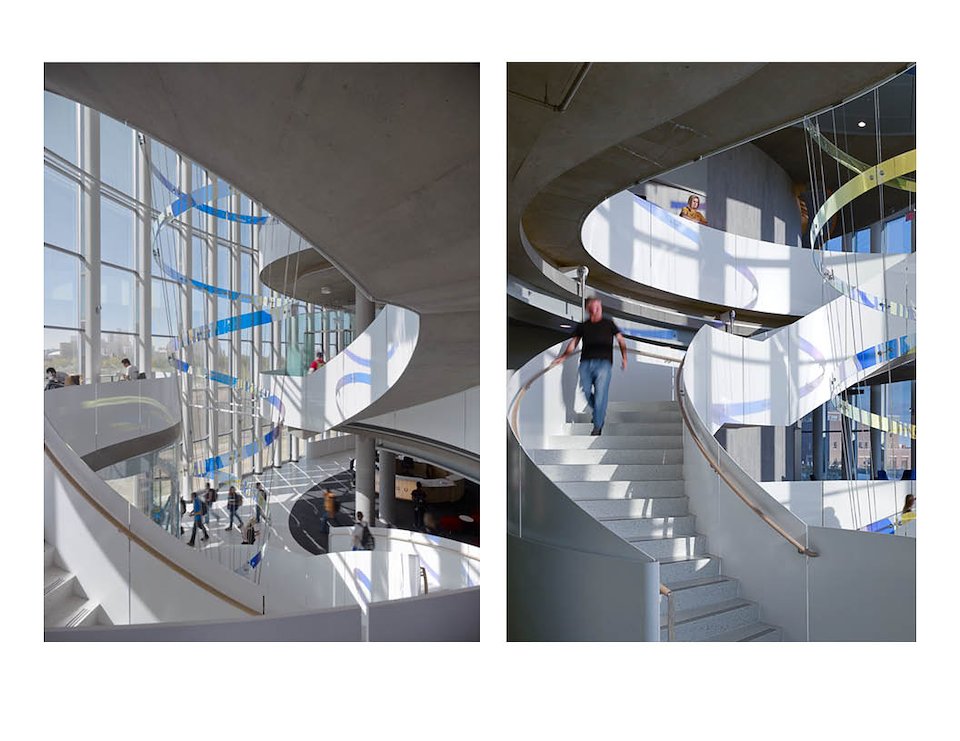 The "floating" stairway and custom artwork bring in sculptural elements to the space while carving our interesting study niches and views. Terrazzo flooring and metal panel railings provide durable finish materials to keep up with the high amount of traffic.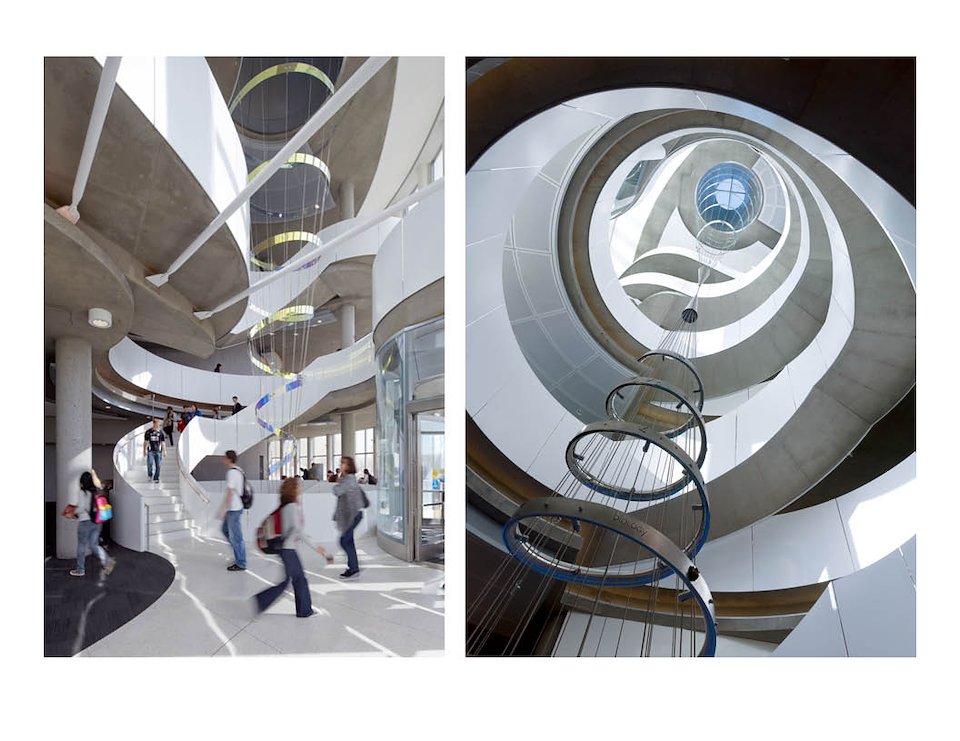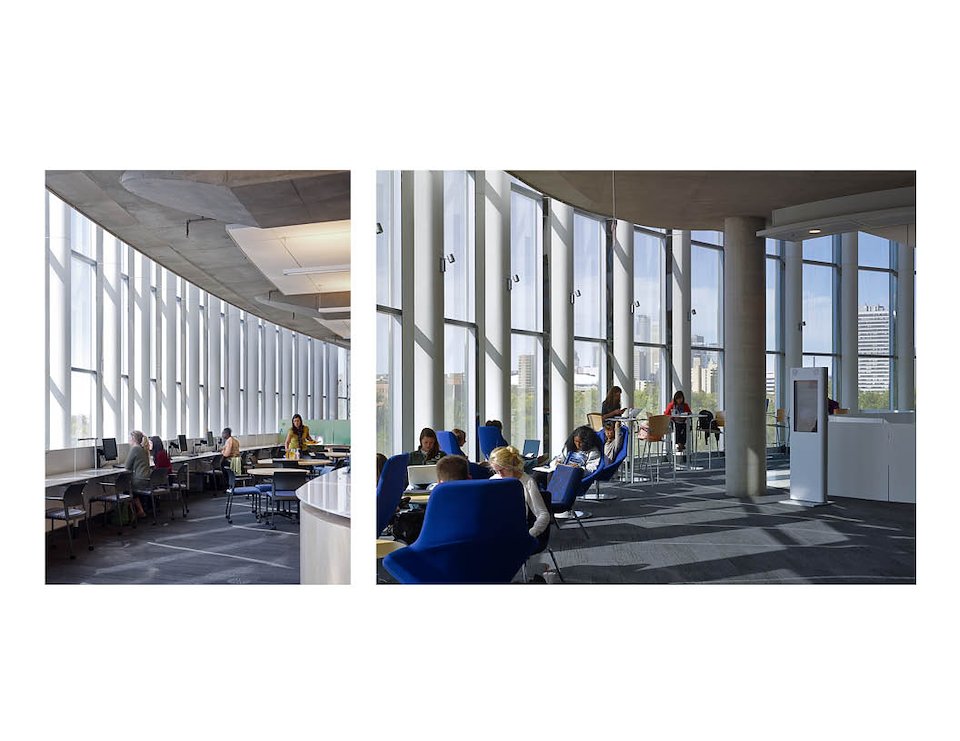 Bright, energetic pops of color were brought into the space on whimsical chairs. Strategically placing the furniture groupings and study areas near the windows gives students and staff wonderful places to meet with peer or relax.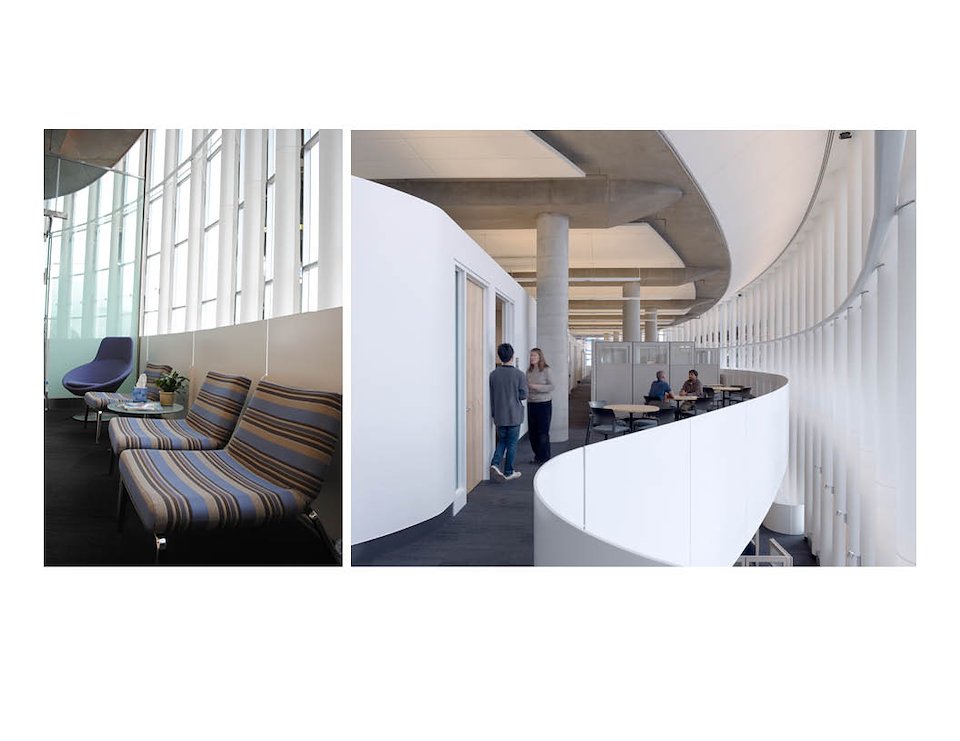 Faculty and staff offices take advantage of the daylight by incorporating low walls and glass into the workstations.