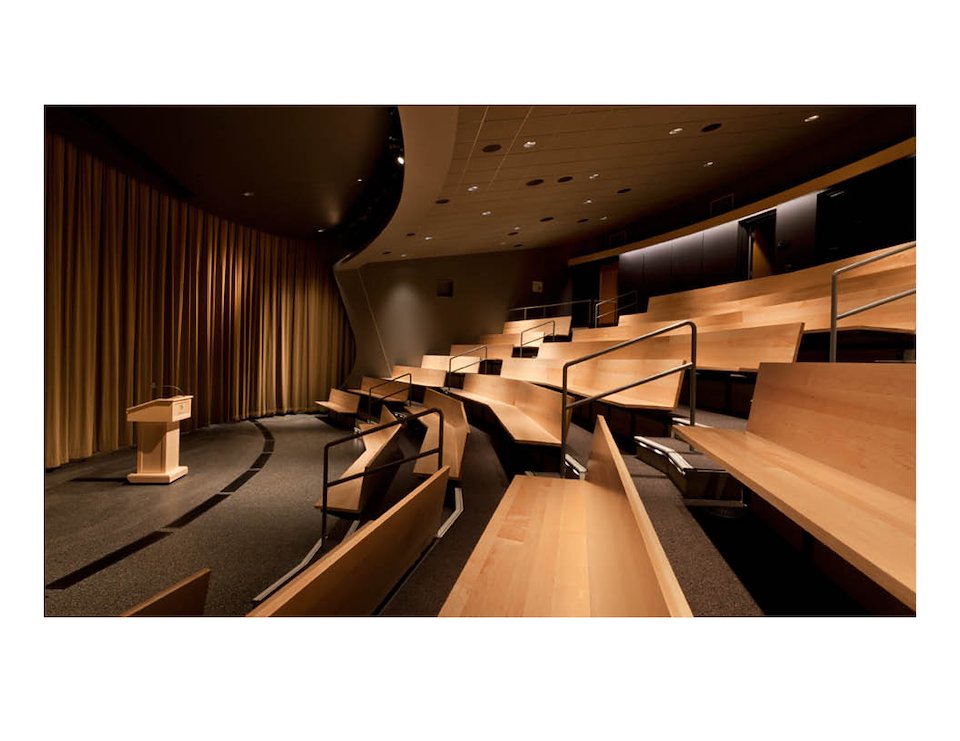 New bird theater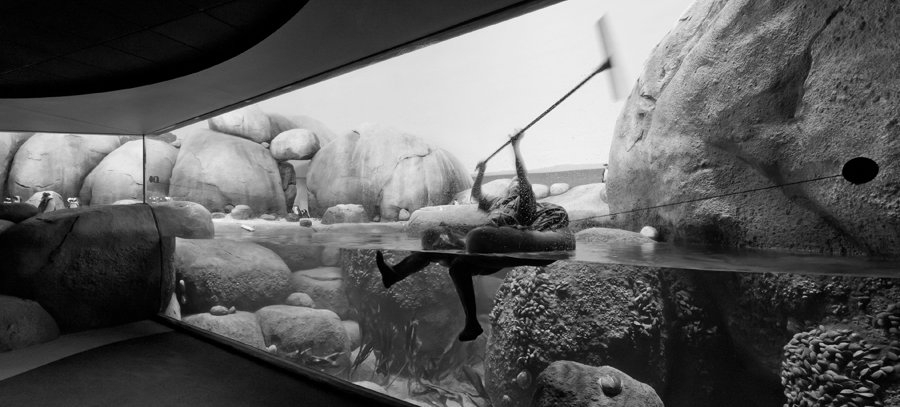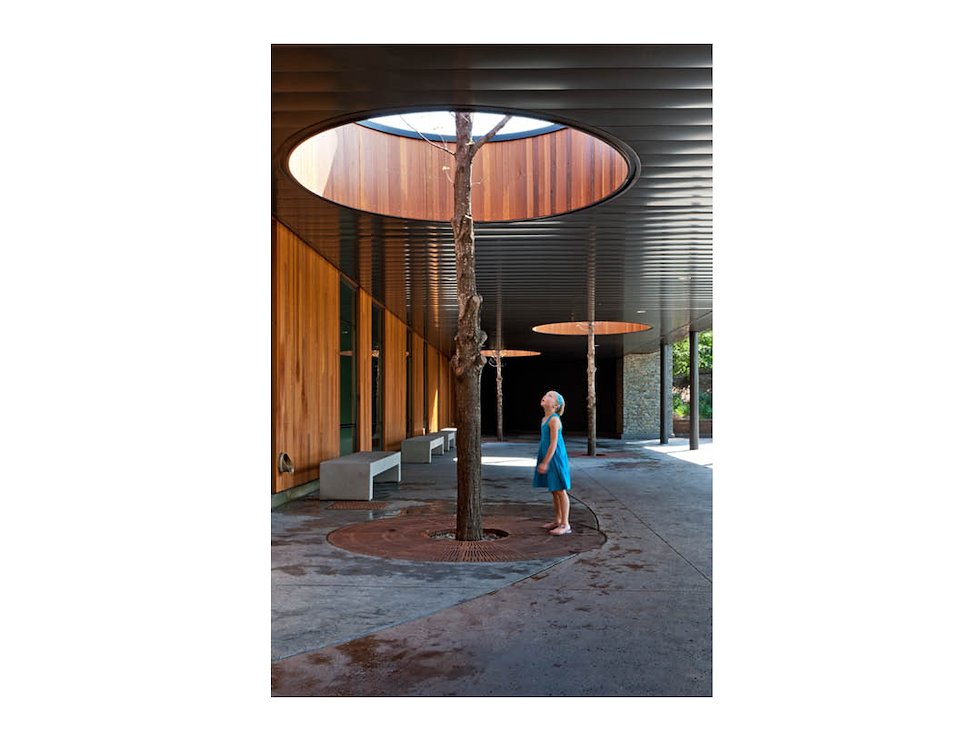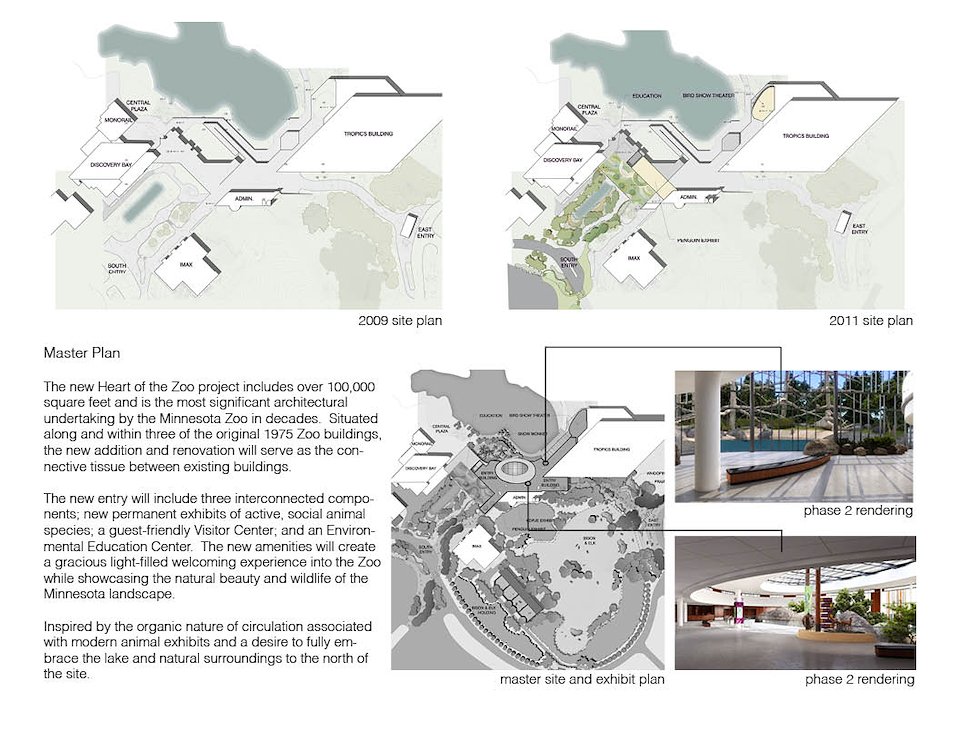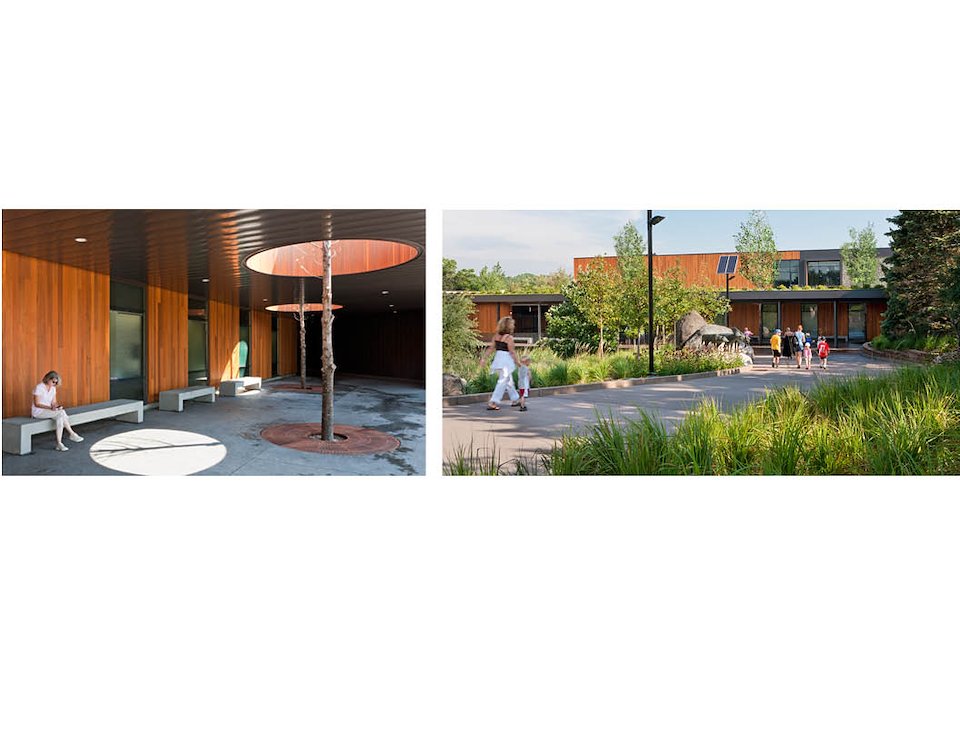 The Environmental Education Center Entry serves as the main entry during the phase one of the Heart of the Zoo project. In future development, this entry will be dedicated student groups. The size of the canopy is intended to address two primary issues; first, it offers shade during the summer months when visitor numbers are at their peak and lines can exceed a block in length; and secondly, it provides a protected staging area for large school groups to assemble prior to or after their visit to the zoo.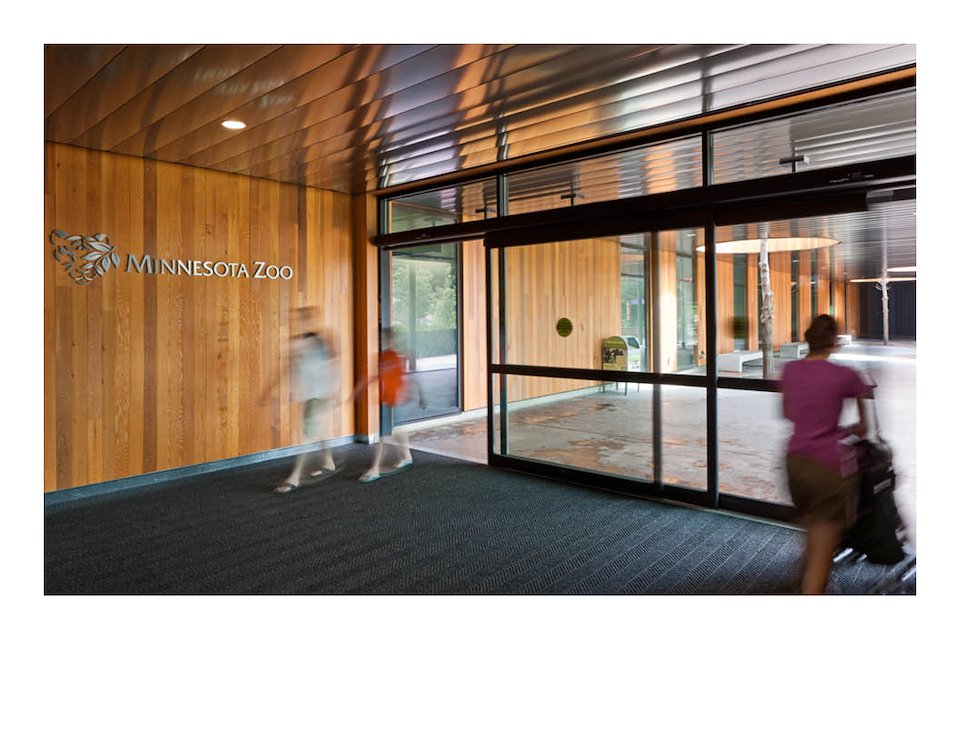 Architectural finishes are brought into the interior vestibule and lobby to create a seamless transition, large window spans brings in natural day lighting.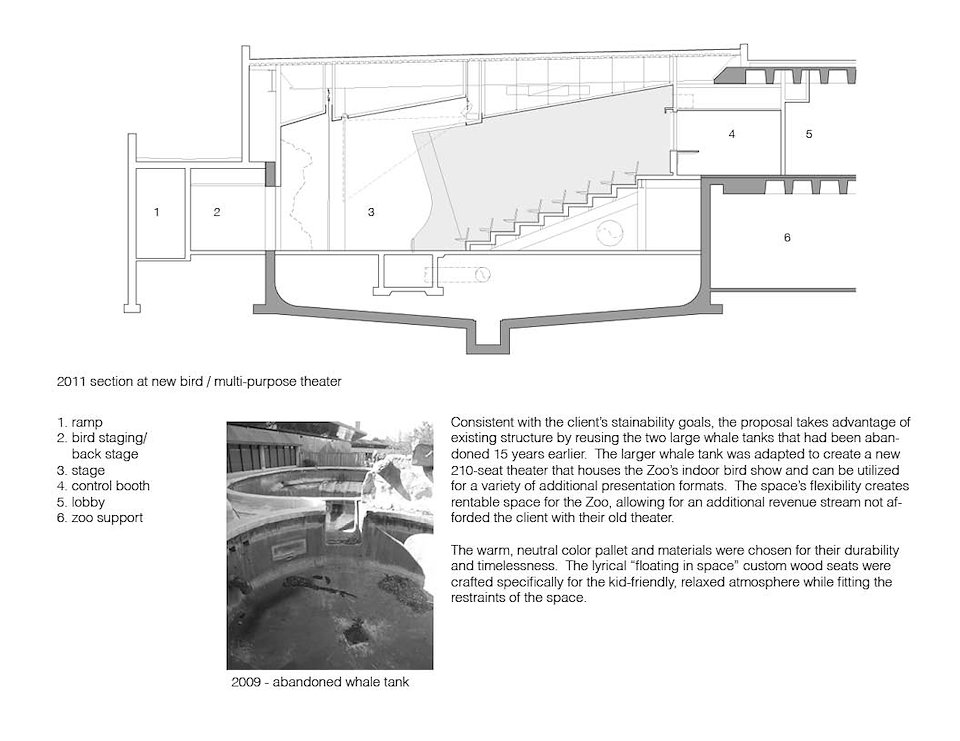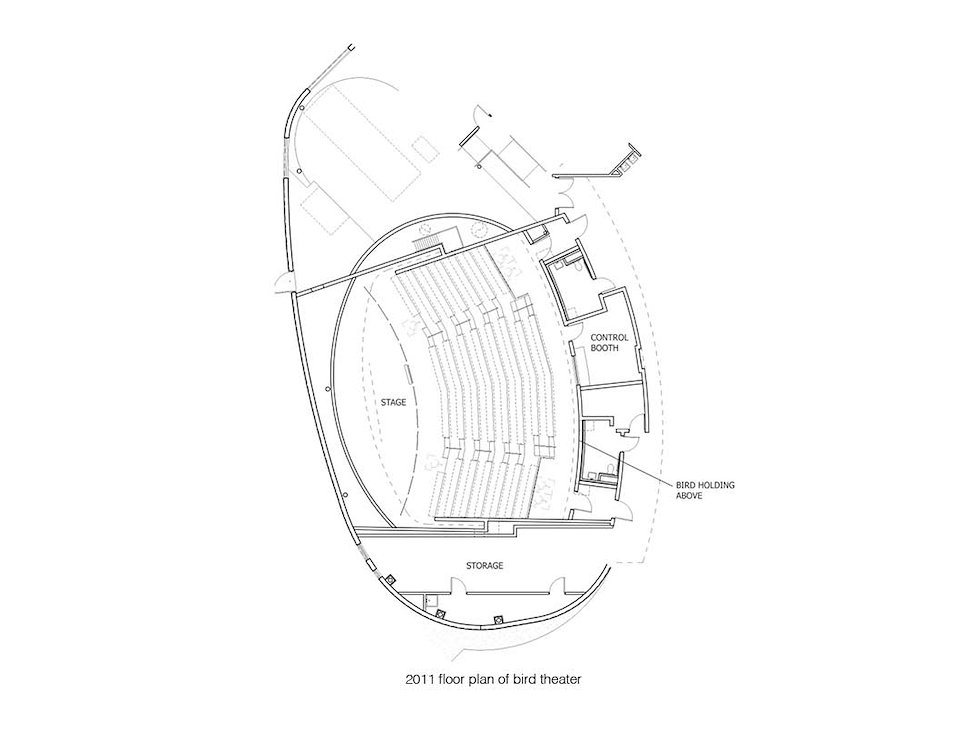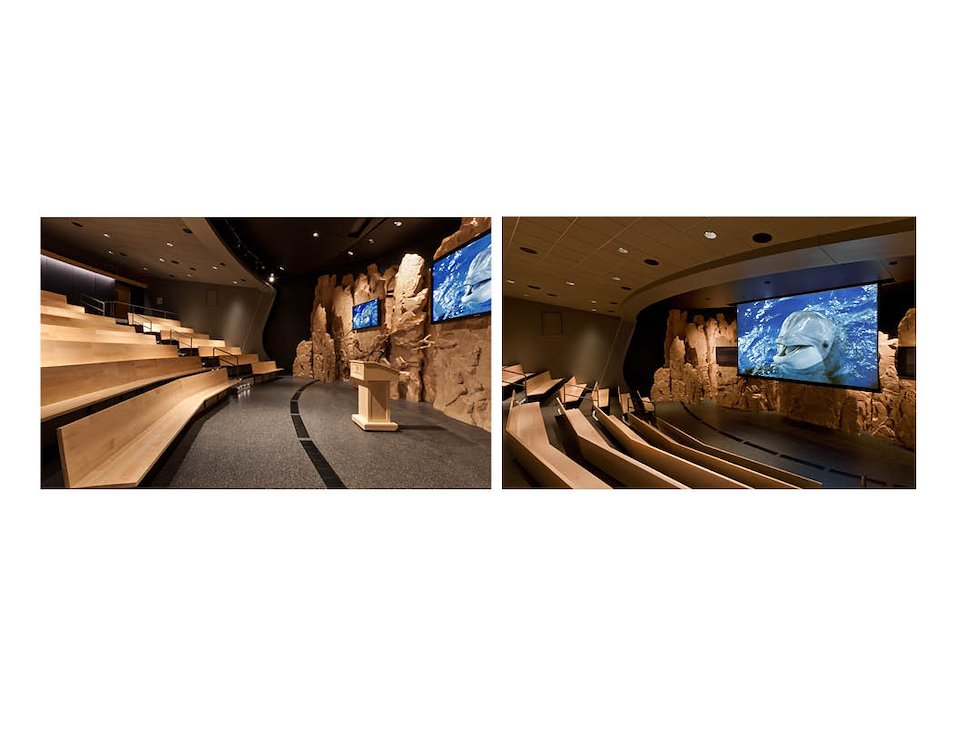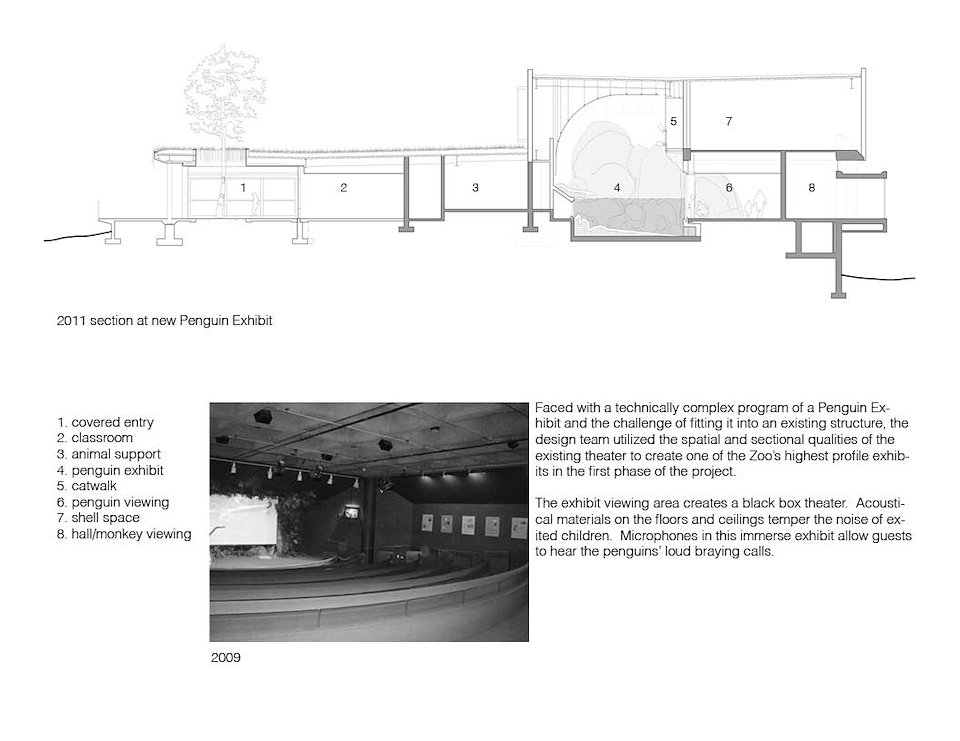 New penguin viewing exhibit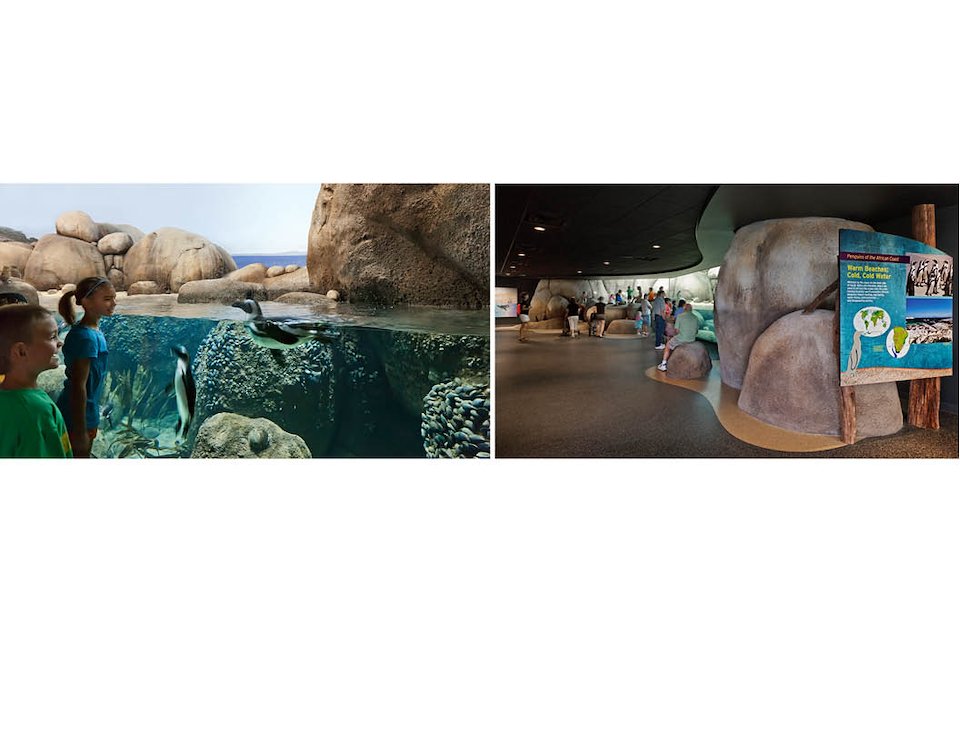 The charge from the client was to create an exhibit in which the focus would be on the animals, in essence to make the architecture disappear while creating a new environment that seems as though it has always been there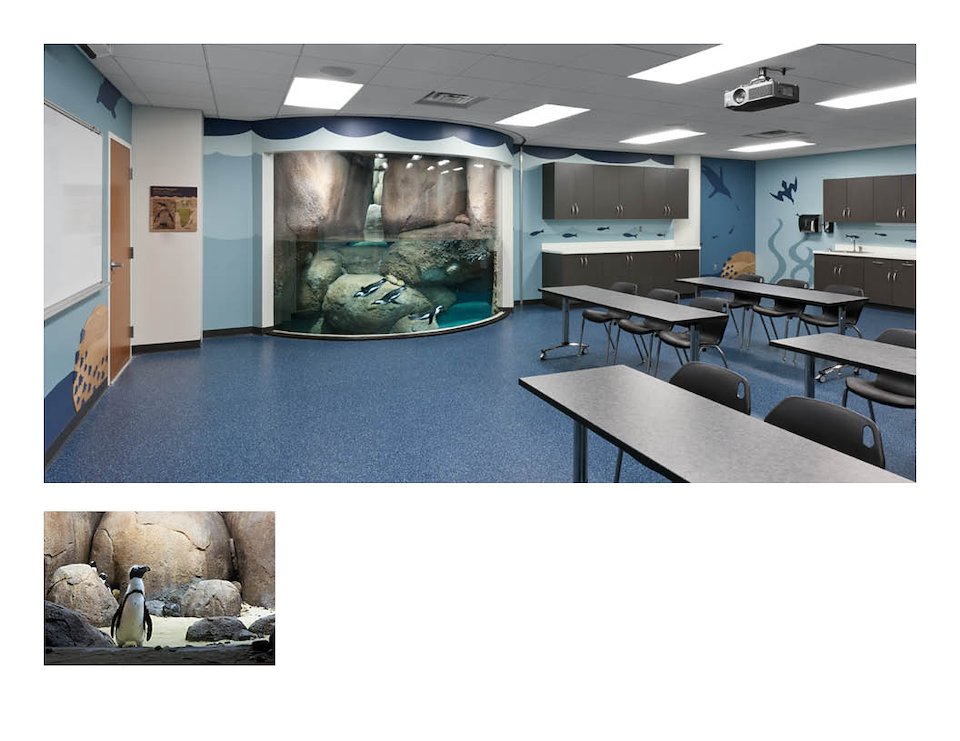 The penguin exhibit is adjacent to classrooms, one of which includes a potion of the exhibit. The aqua theme flooring and decor reinforce the seamless connection between exhibit and classroom.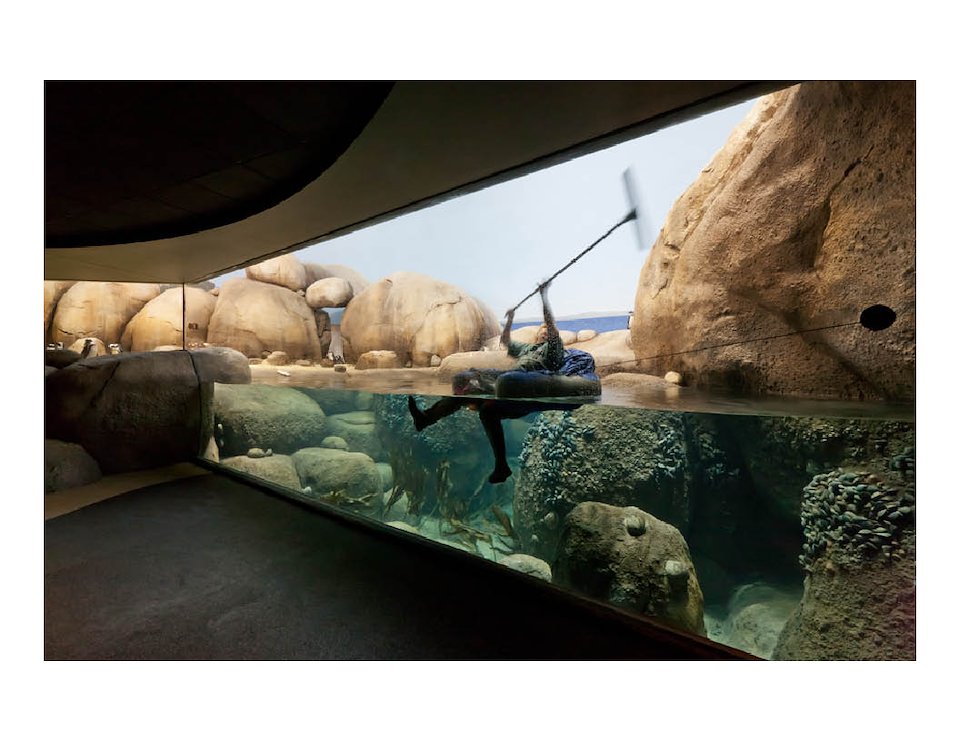 cleaning the penguin exhibit