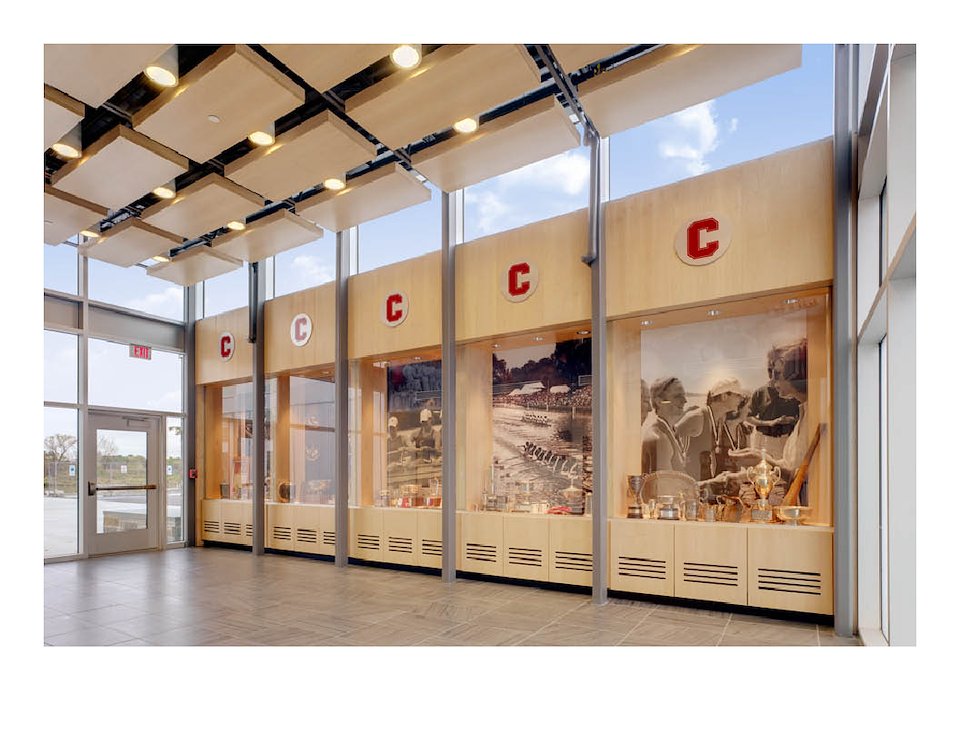 The brightly lit Heritage room used for alumni and team events includes custom maple display cases to display trophies and other awards. Oversized slate flooring milled from local sources was used for it's beauty and durability for the northeast weather environment. The high ceiling incorporates large acoustic wood ceiling tiles.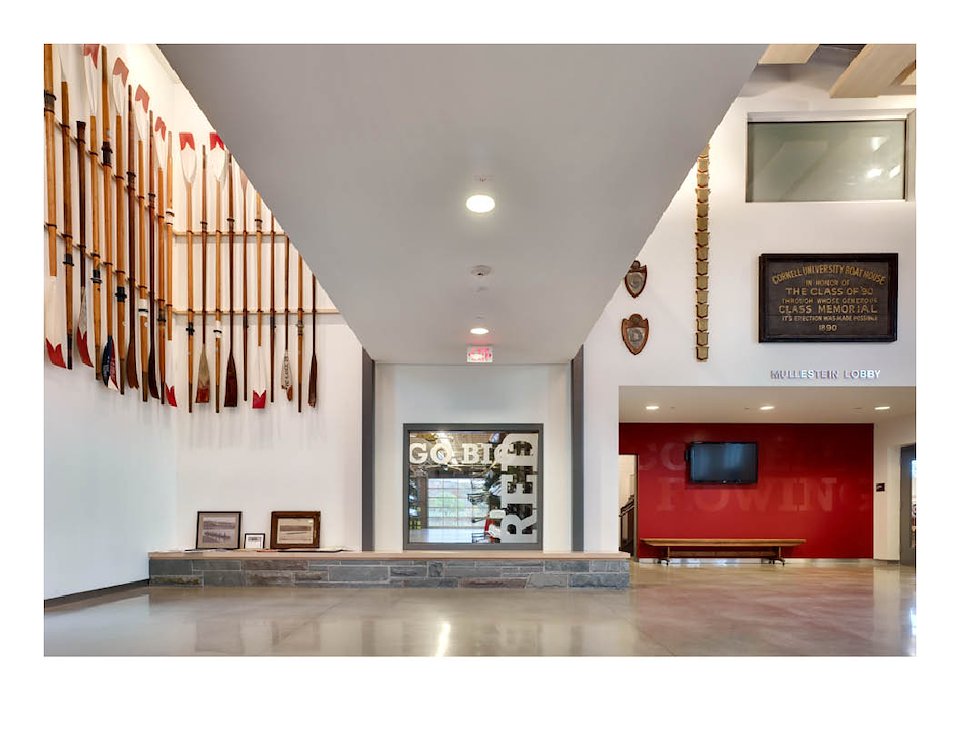 Renovated and expanded lobby includes new concrete floor, blue stone and maple bench. Bold red graphics and historic rowing equipment encourage team spirit and branding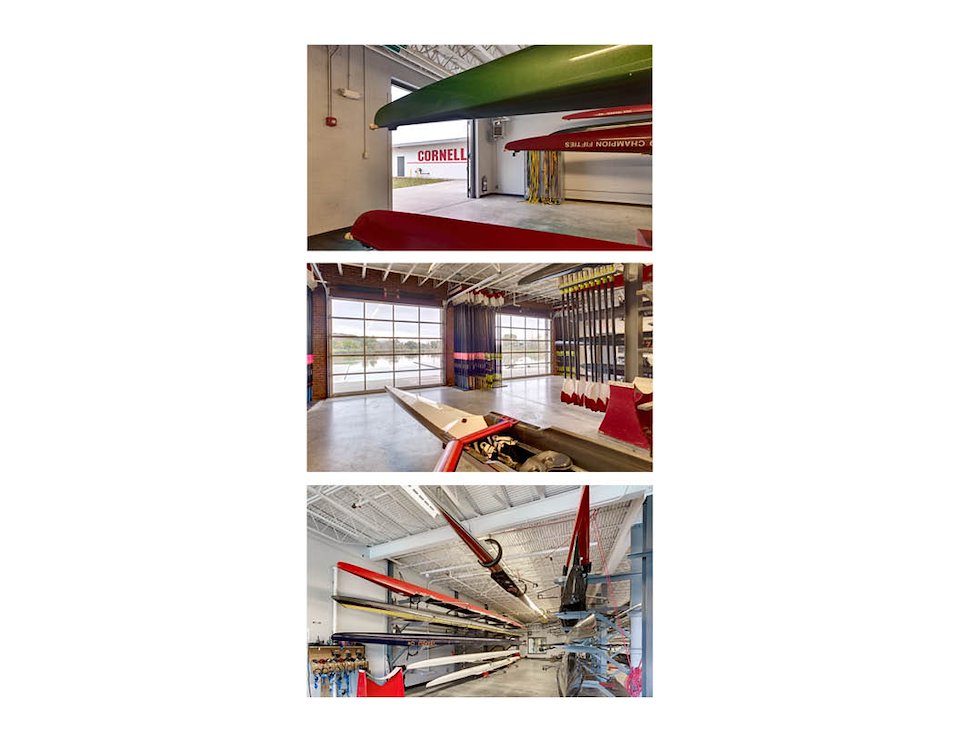 Renovated boat storage and repair bays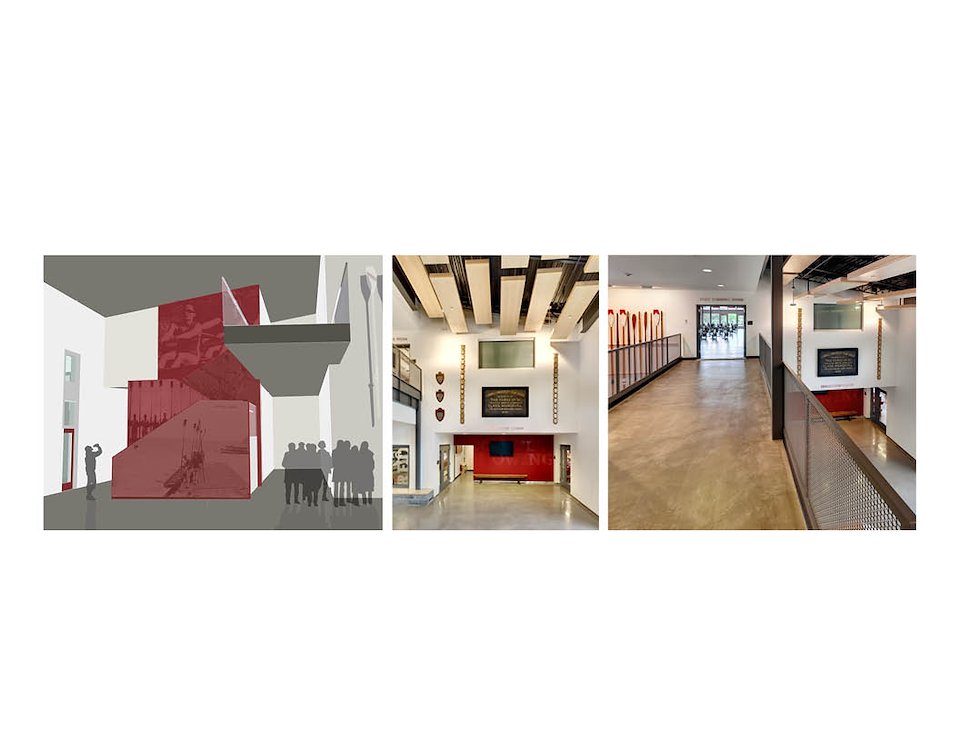 A new element to the lobby includes the open stairway which connects the lobby to the exercise facilities. Bold branding and historic images enhance the sculptural qualities. Recycled wood acoustical ceiling planes "float" in the lobby ceiling giving an air of boats floating in the water.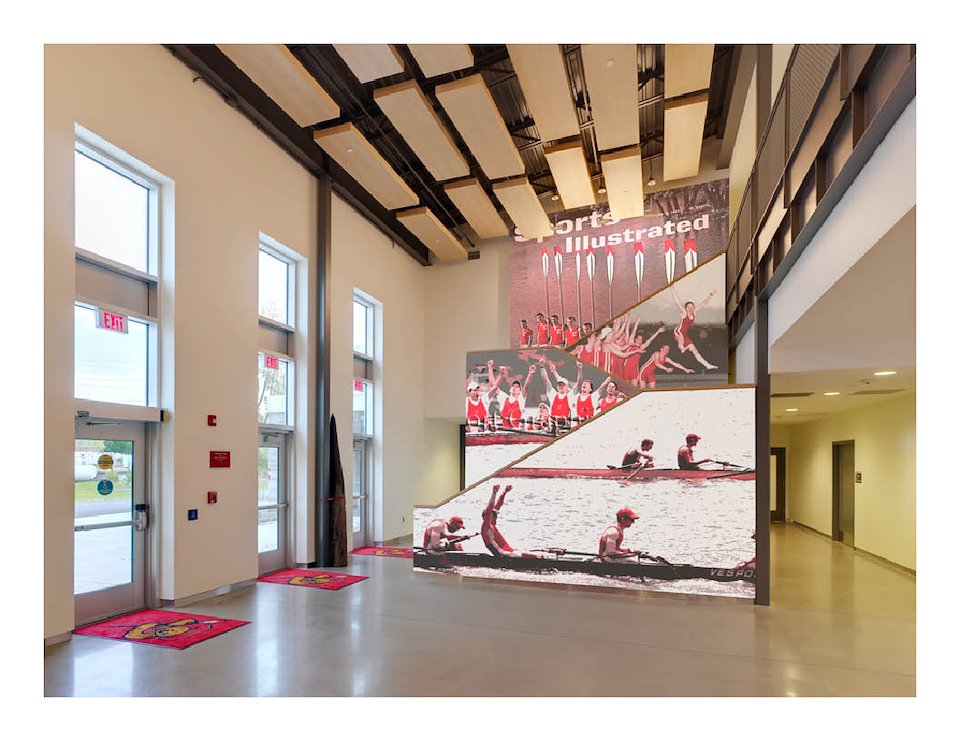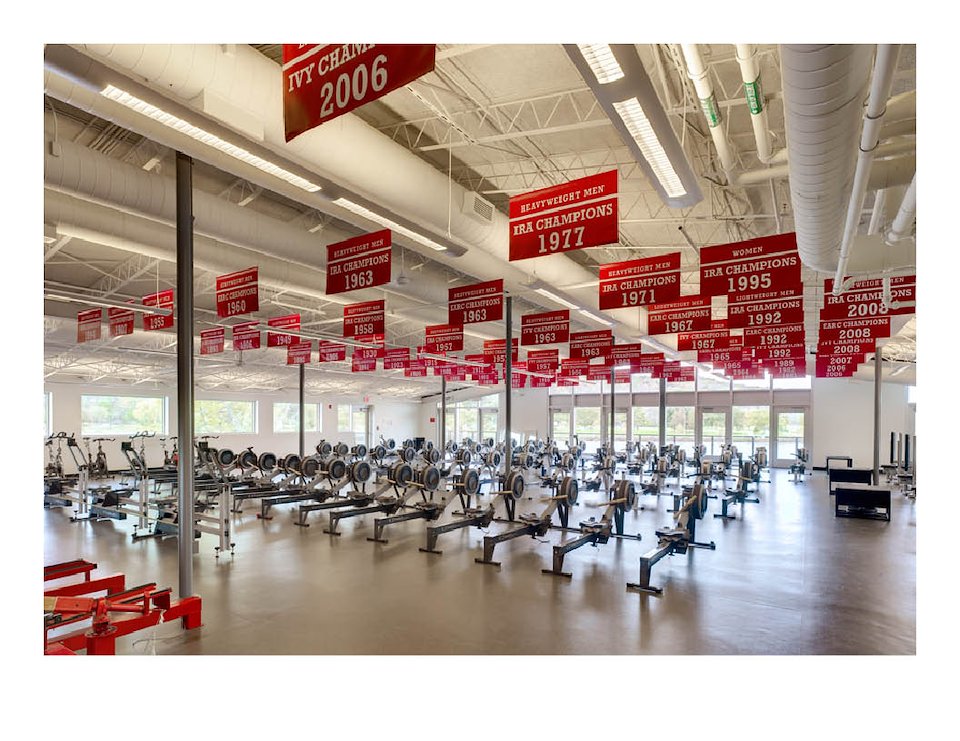 The sun-filled work-out facilities incorporate high ceiling and large windows. Used as a shared facilities with competitive teams, branding was brought in with color and championship signs to clearly distinguish the University brand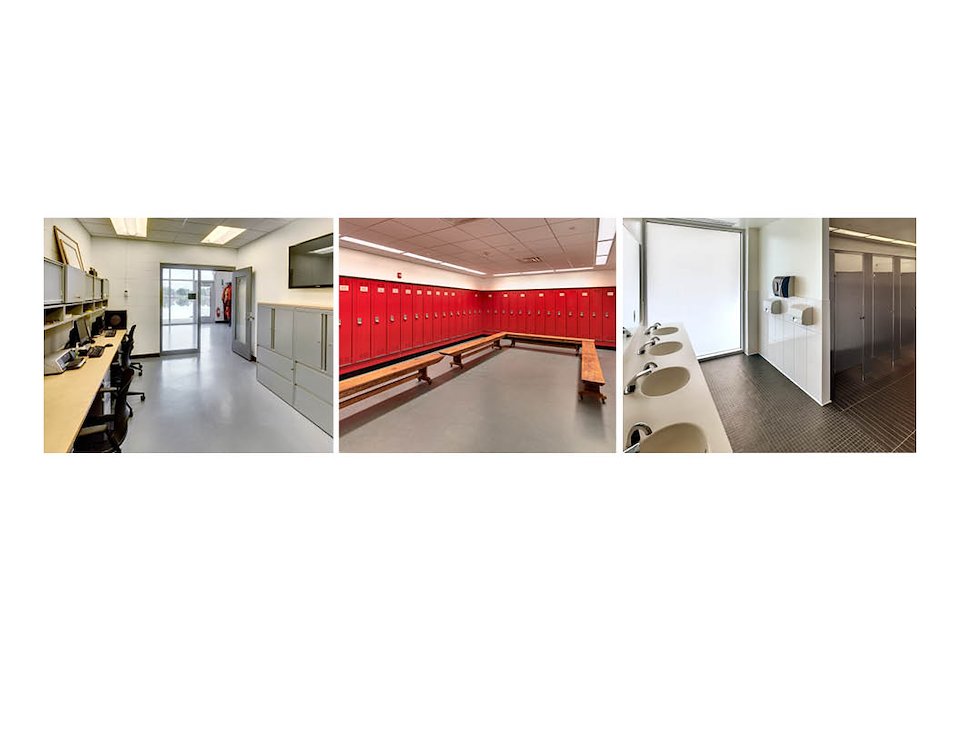 Updated offices and locker rooms keep in line with the simple, clear design aesthetic used throughout the facilities