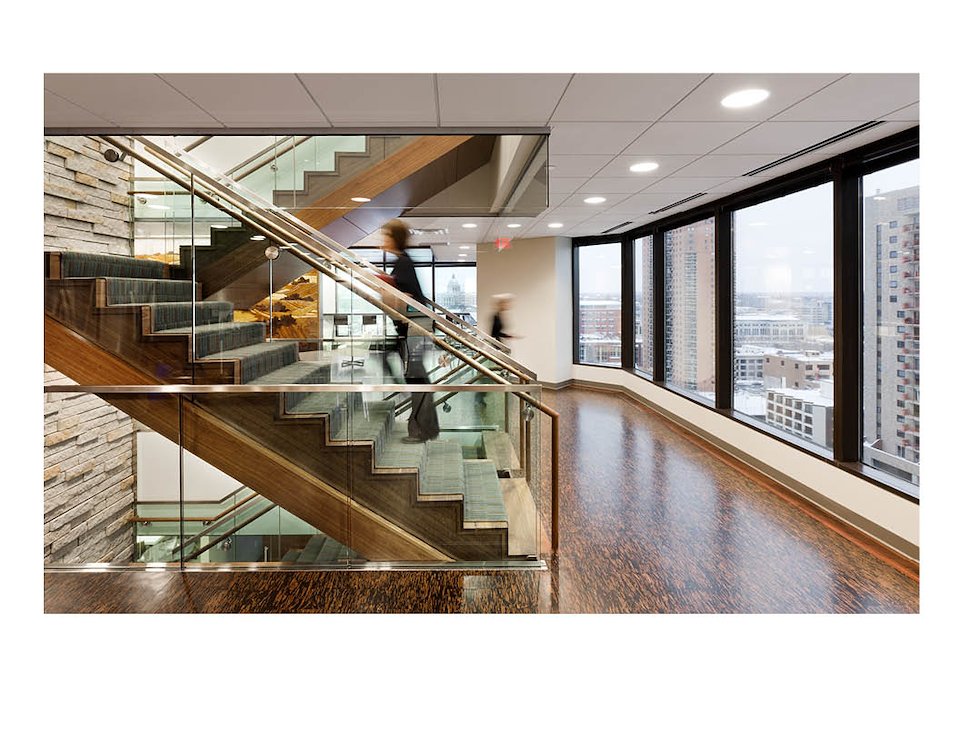 Incorporating coffee and copy areas near the stair encourages random meetings and impromptu conversations.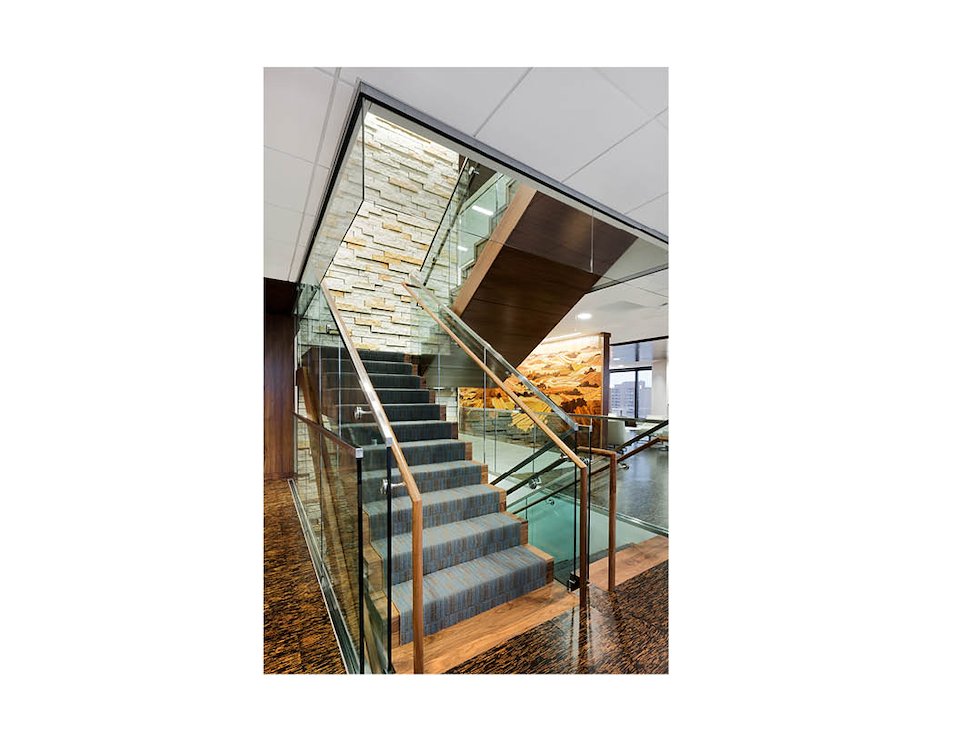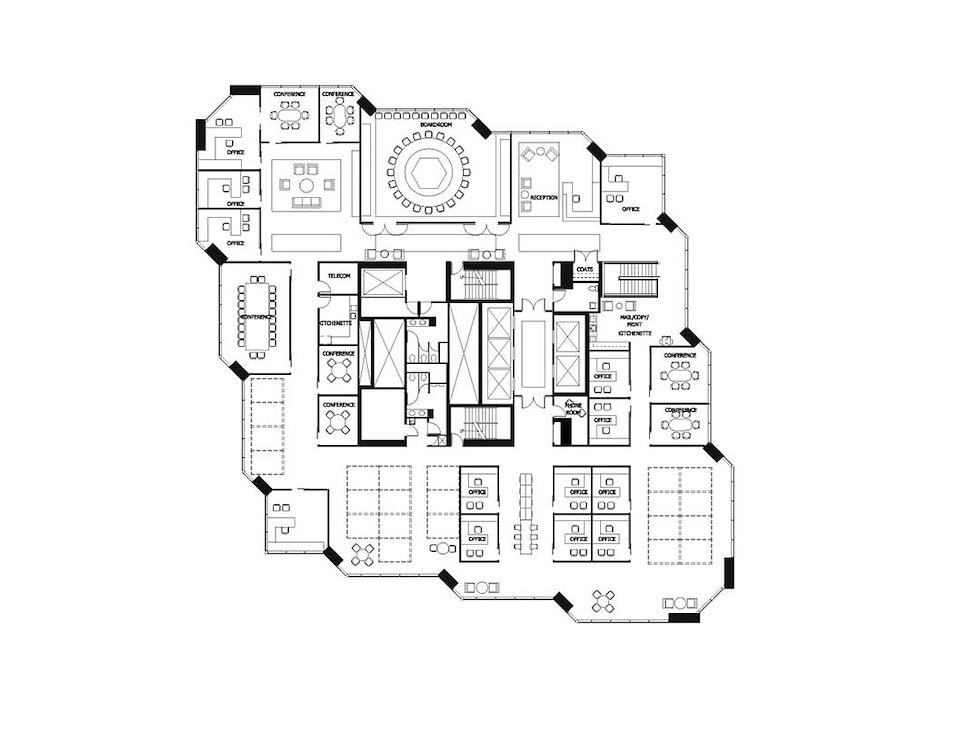 16th floor plan - Main reception and executive suite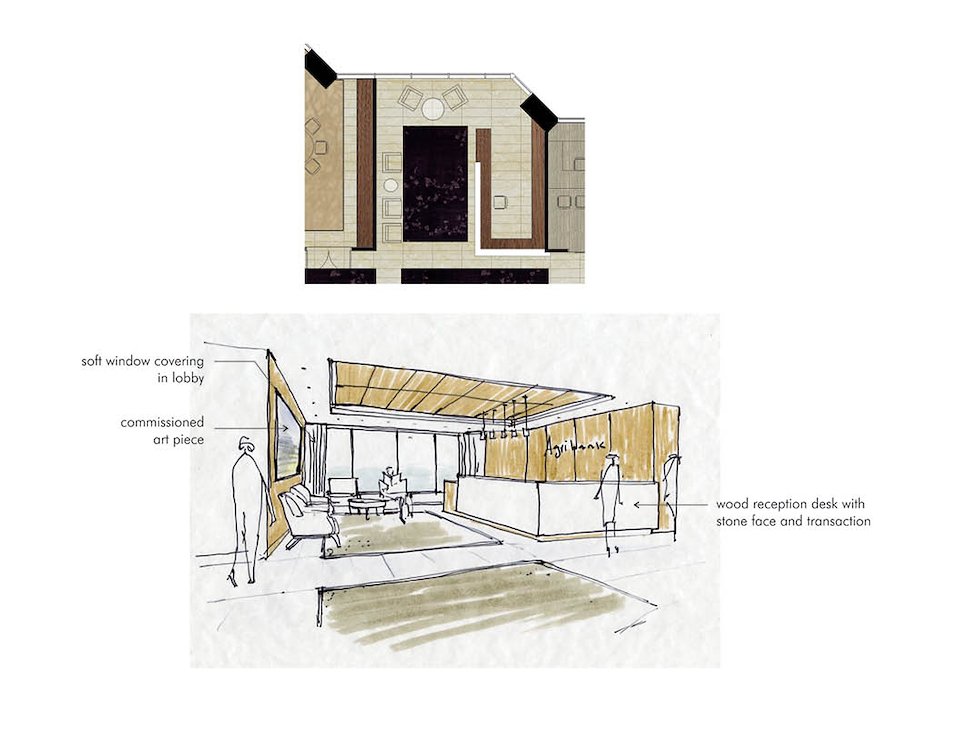 Main reception area concept sketch and finish plan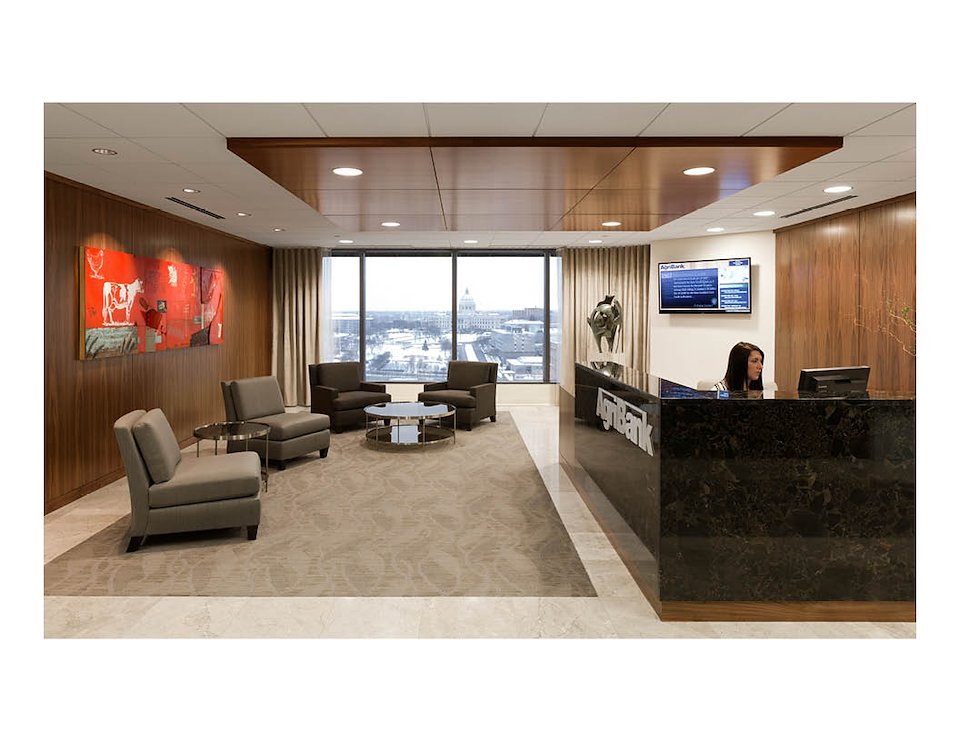 Main reception installed. Walnut paneling, limestone floor, custom area rugs and custom artwork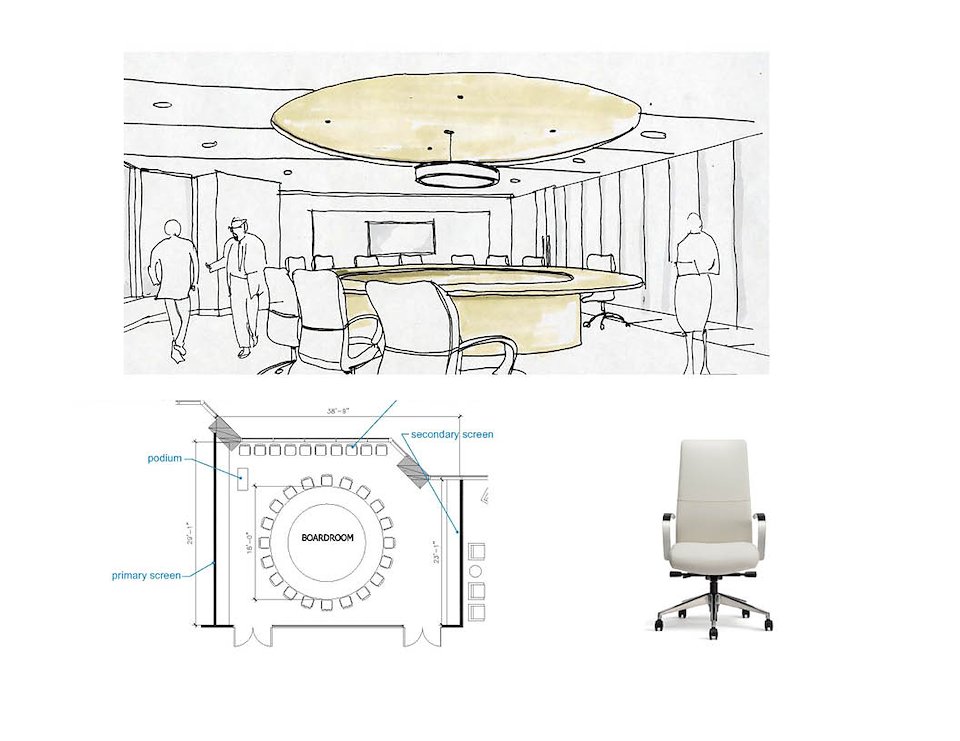 Boardroom concept sketch and custom boardroom detail integrating technology into the table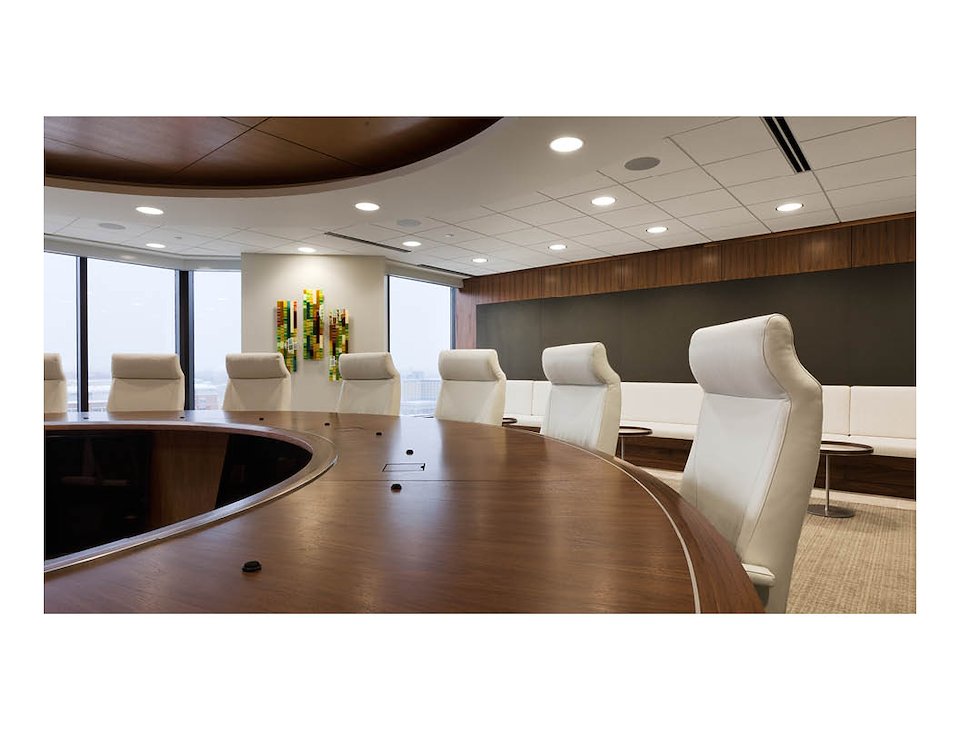 Boardroom, custom bench seating, table and artwork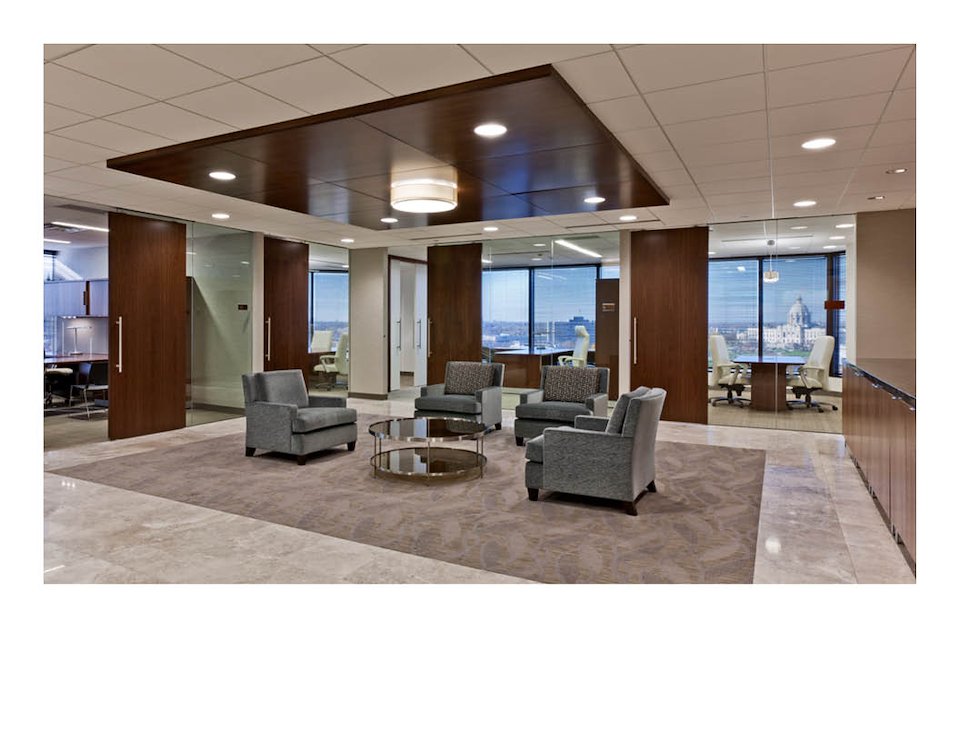 Executive suite reception area with views to the State Capital
Executive offices include custom design furniture and handmade wallcovering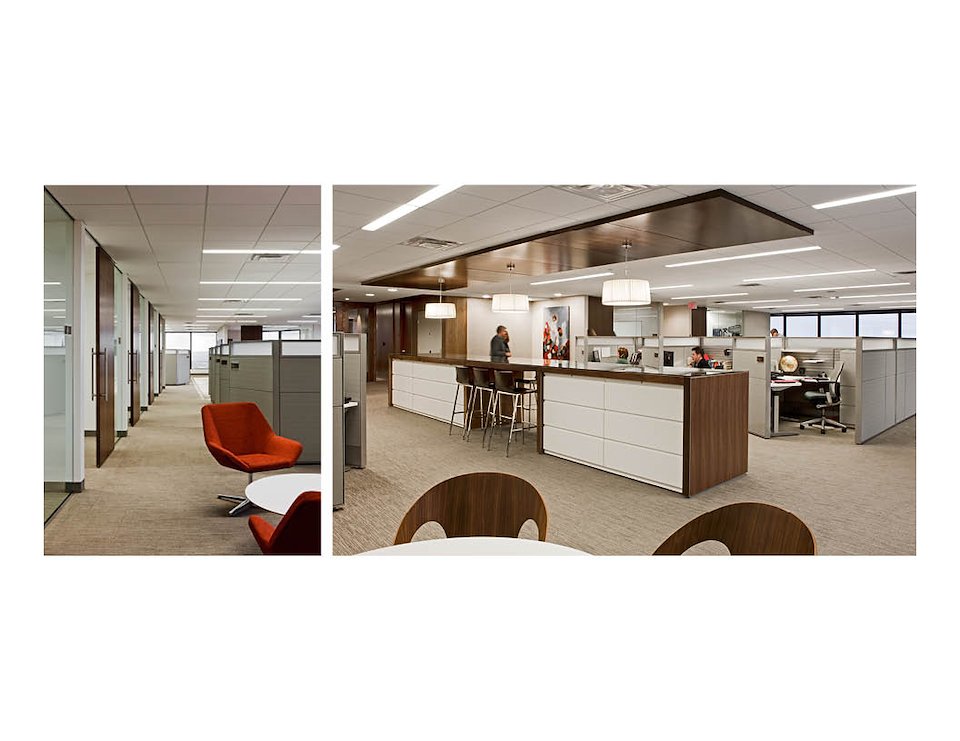 Open collaboration areas throughout the open office work area allow for flexible environment. Multi-functional areas include unique file/collaboration tables. Contemporary furniture adds whimsy and color to the space.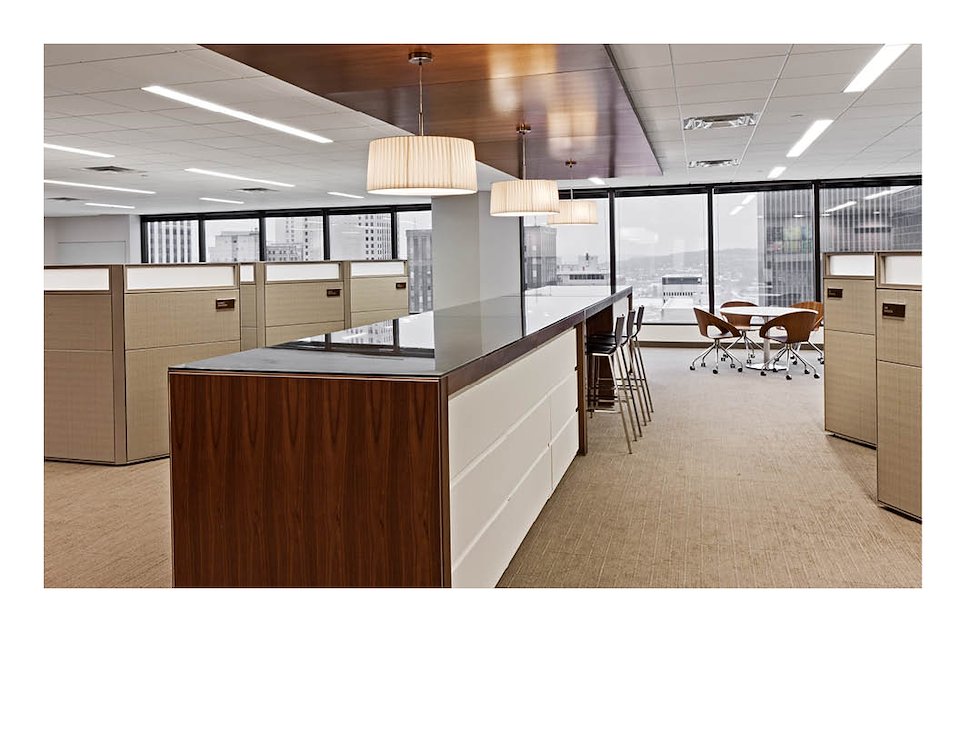 Keeping offices off of the windows allows natural light and view access to all employees.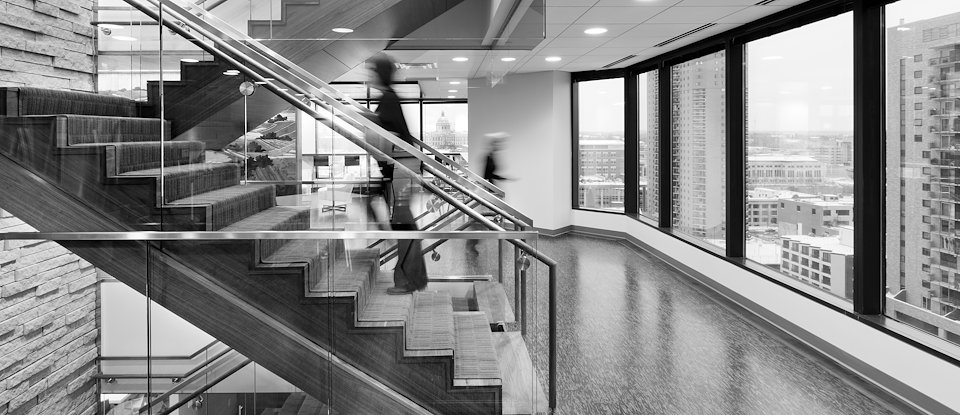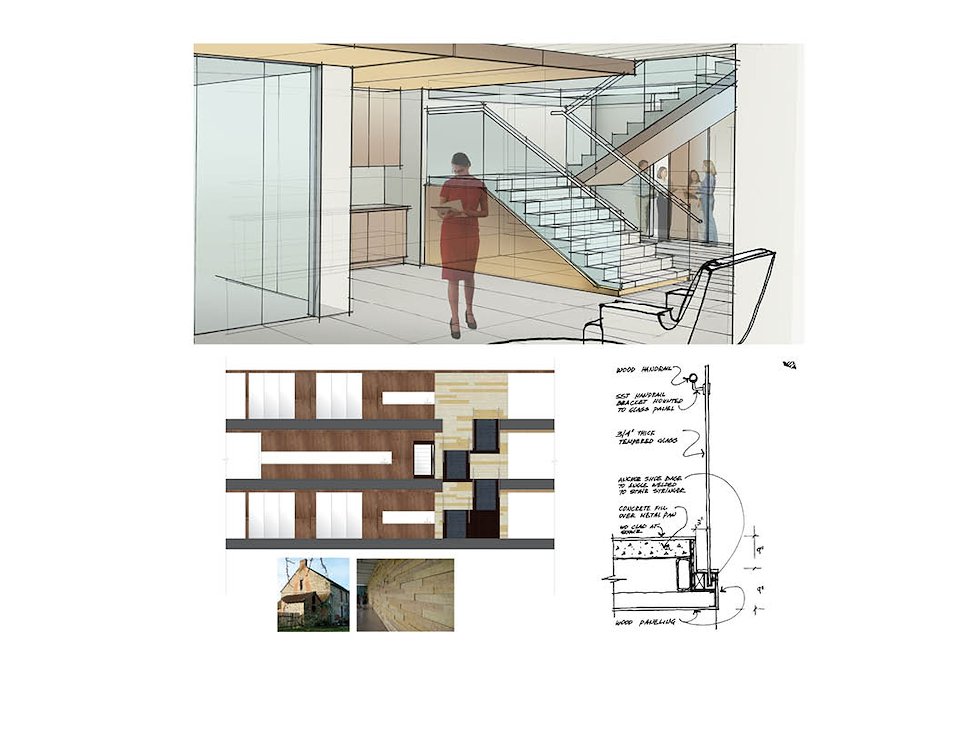 3-story communicating stairway incorporates unique railing that emphasizes sculptural quality of the stair. Feature wall at stair uses natural Kasota stone found throughout Minnesota and stacked in a pattern reminiscent of farm house. Glass railing allows light and transparency through the stairs and floors.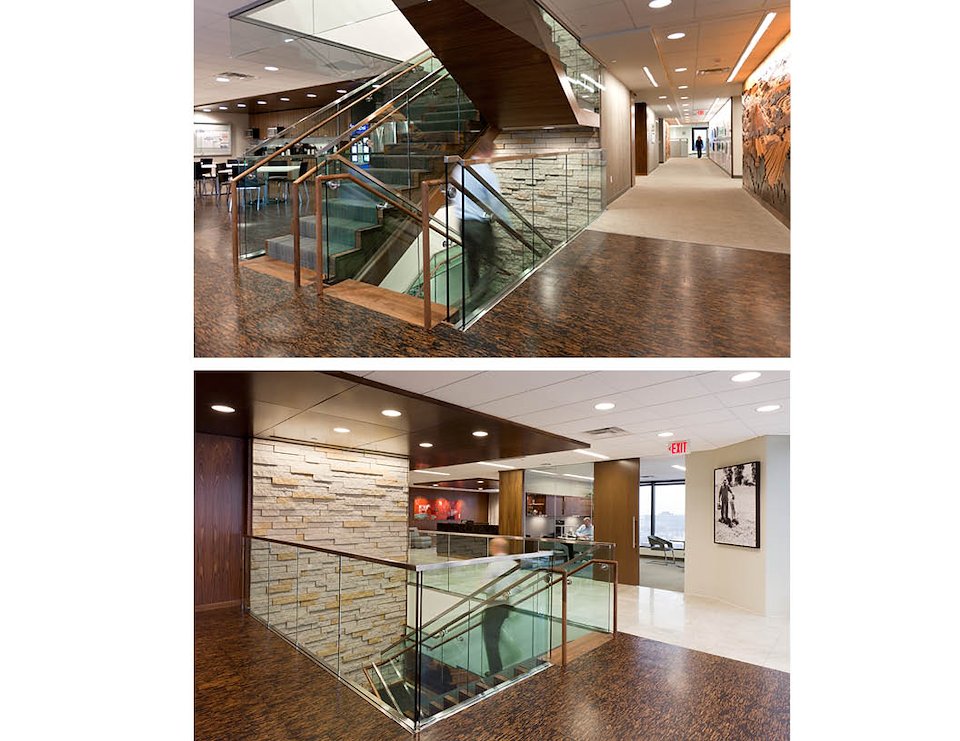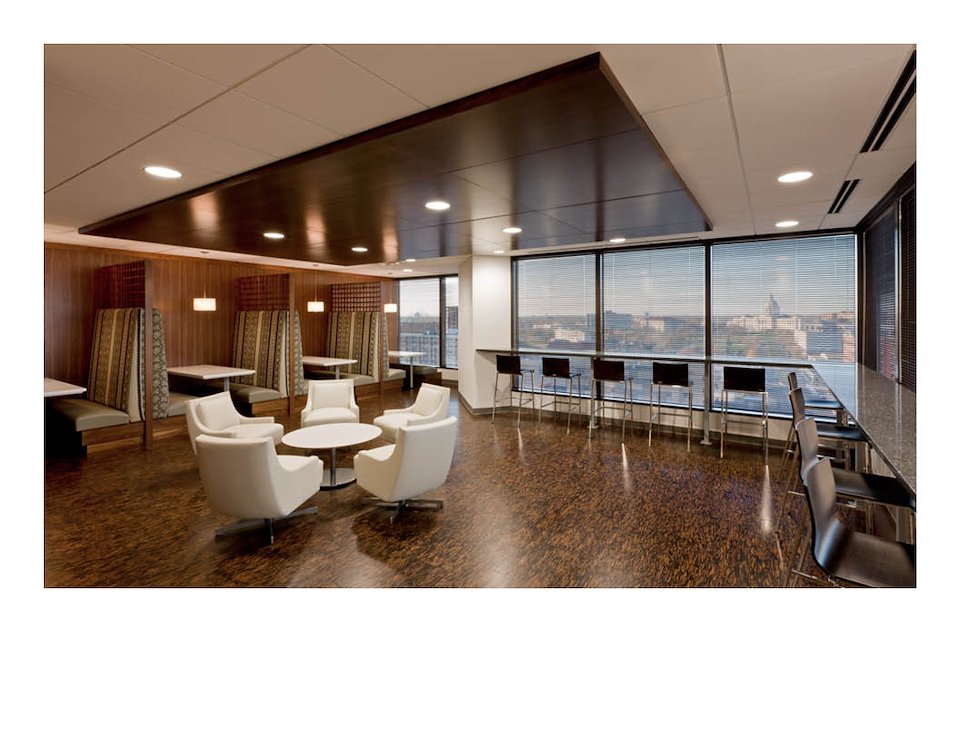 Employee lounge areas use a mix of warm materials and a variety of seating styles for multi-use meetings. Materials such as cork, wood and upholstery and pendant lighting create a welcoming environment that encourages employees to relax.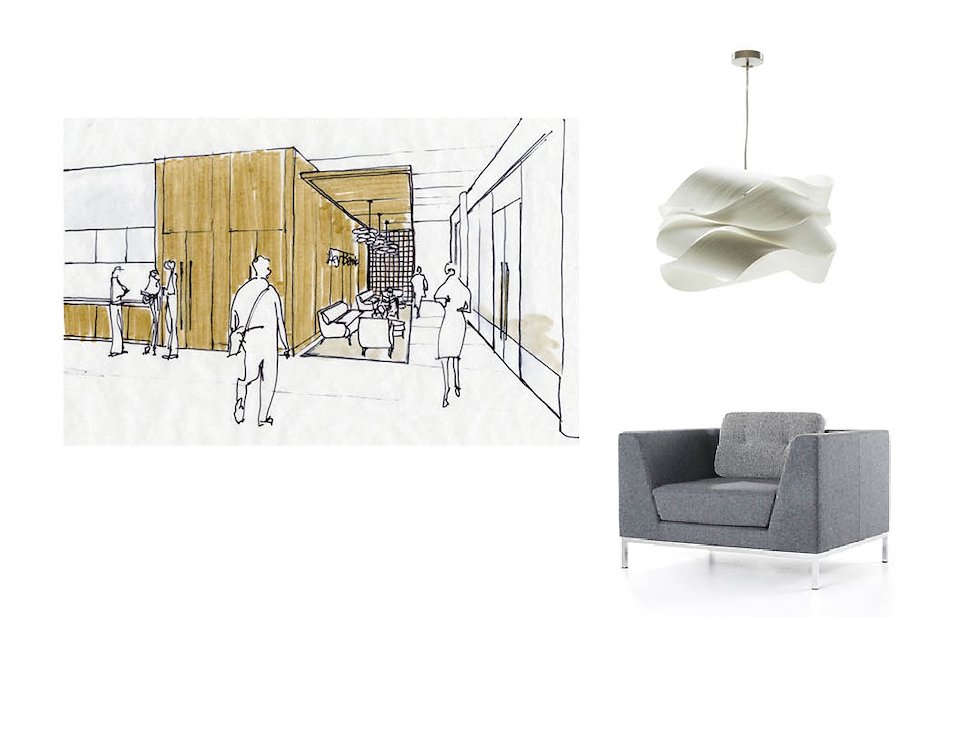 Concept sketch of guest waiting in atrium outside of training room. Lyrical pendants and furniture mixed with more tradition finishes of wood paneling and limestone floor reinforces AgriBank's branding as a conservative bank while looking ahead to the future.