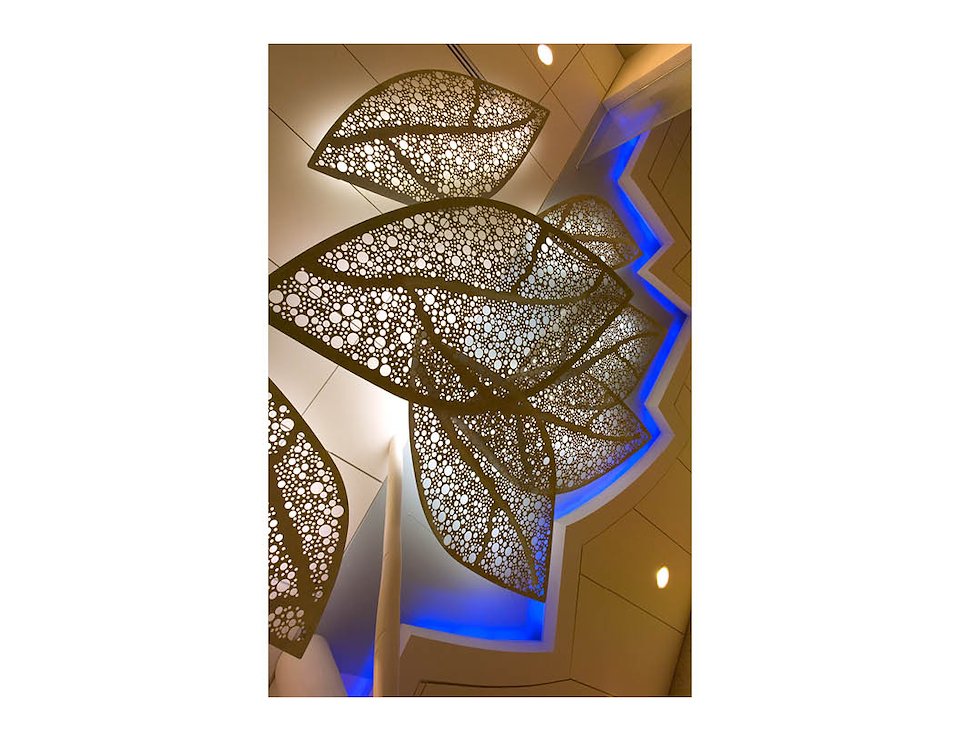 suspend leaves create a soft canopy with filtered light.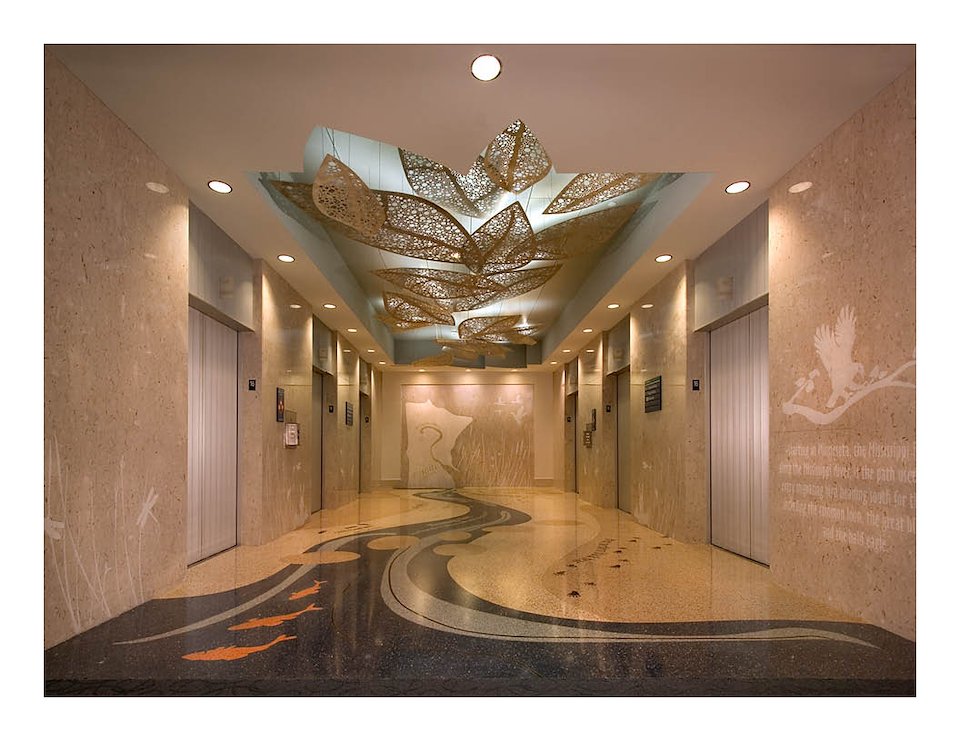 elevator lobby welcomes visitor to the clinic with whimsical elements embedded into the terrazzo floor.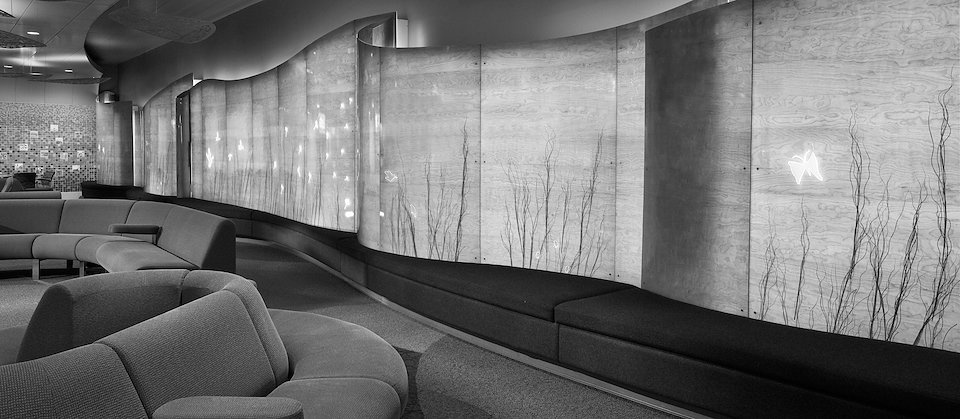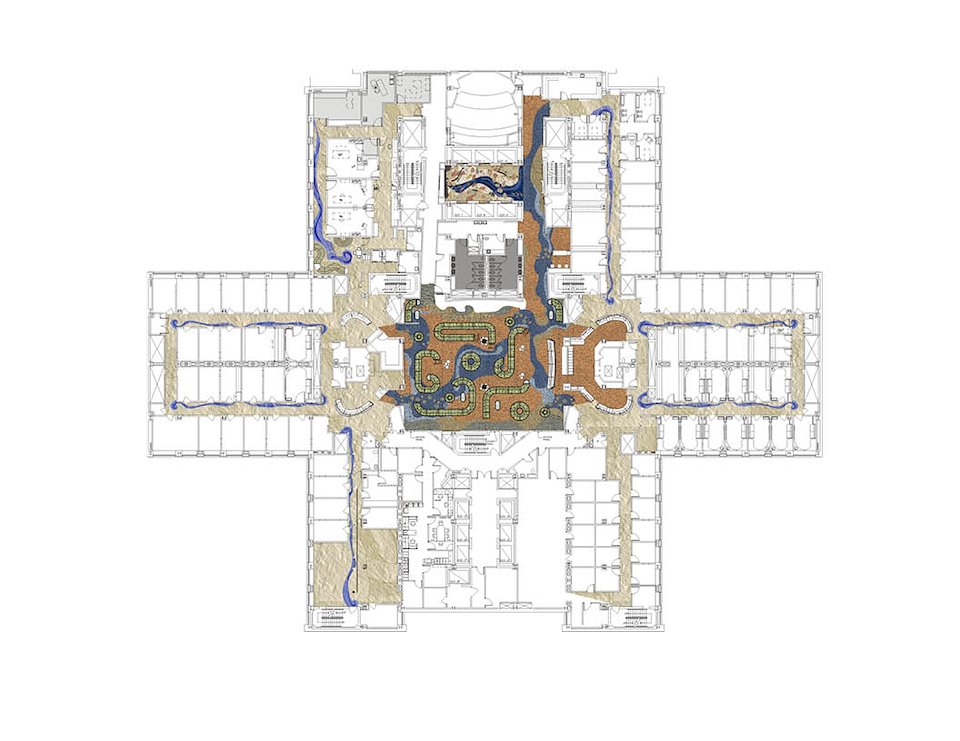 The 16th floor plan of the Mayo clinic illustrates the floor finish detailing reflecting the Mississippi river and all it's tributaries. The East and West wing are the patient corridors, the North includes the main entry and neurology. The South wing houses rehabilitation and support.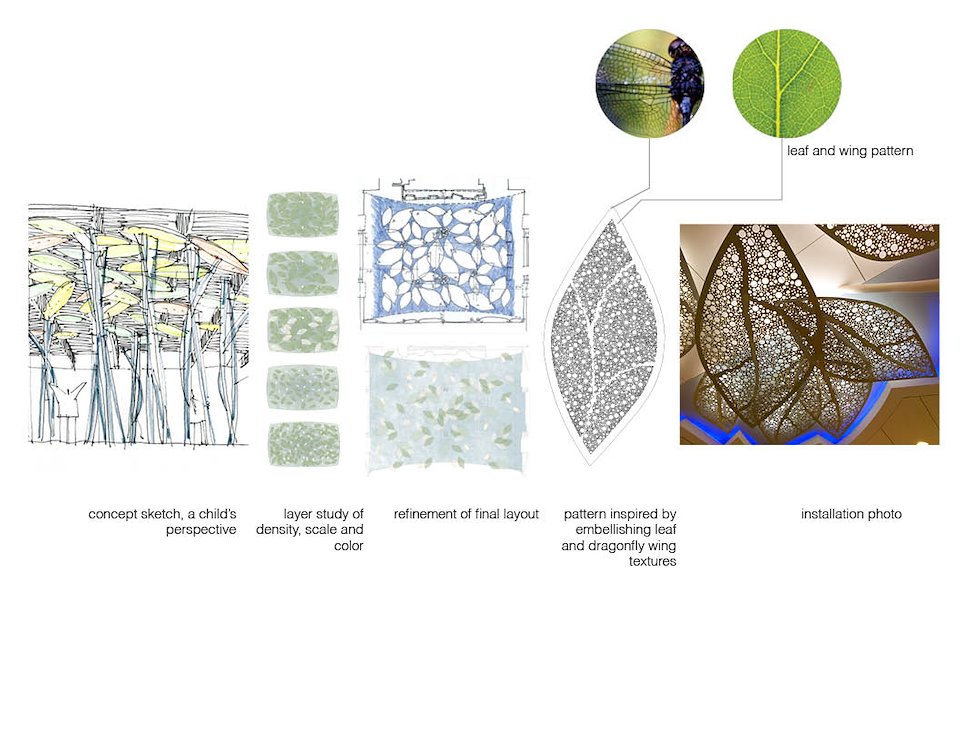 Suspended leaves float gently above creating a comforting canopy, with subtle up-lighting filtering through to reveal a pattern reminiscent of textures found in out ecosystem. The leaves are constructed of laser cut steel and hand finished.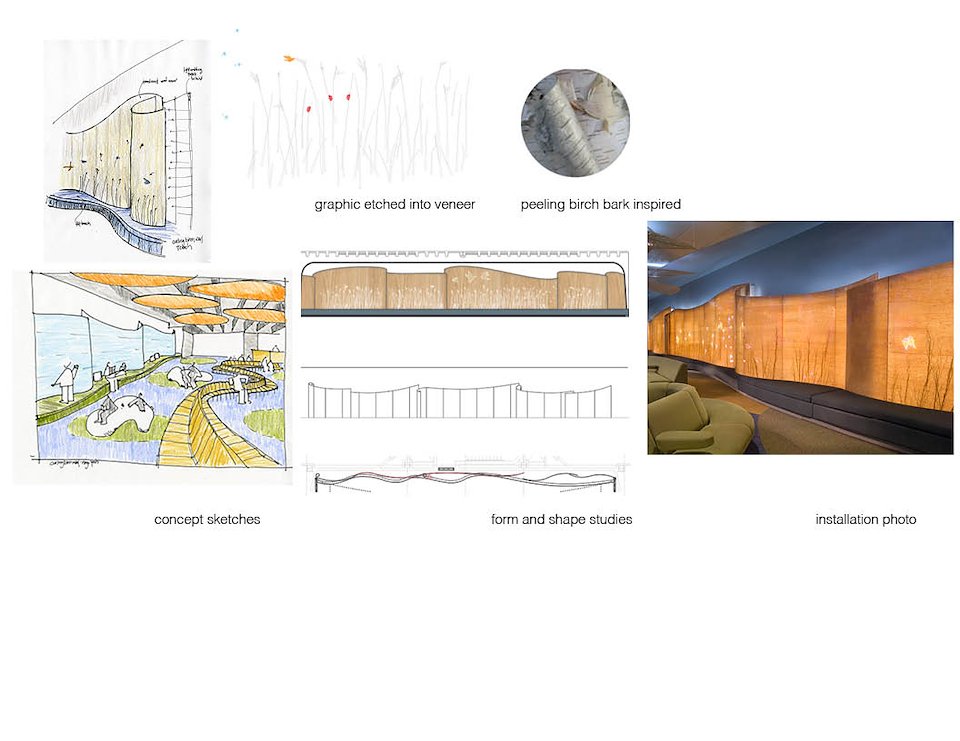 In North America folklore birch trees are often referred to as the "mother tree" as they were the first to grow after the ice-age retracted. The form of the winding birch was inspired by the peeling bark of the birch tree. It was created to add a roaming pathway with "nesting" areas for kids. The wall depicts hand cut images of species found throughout Minnesota. The wall is constructed of resin encased birch veneer with a felt bench and back-lit panels.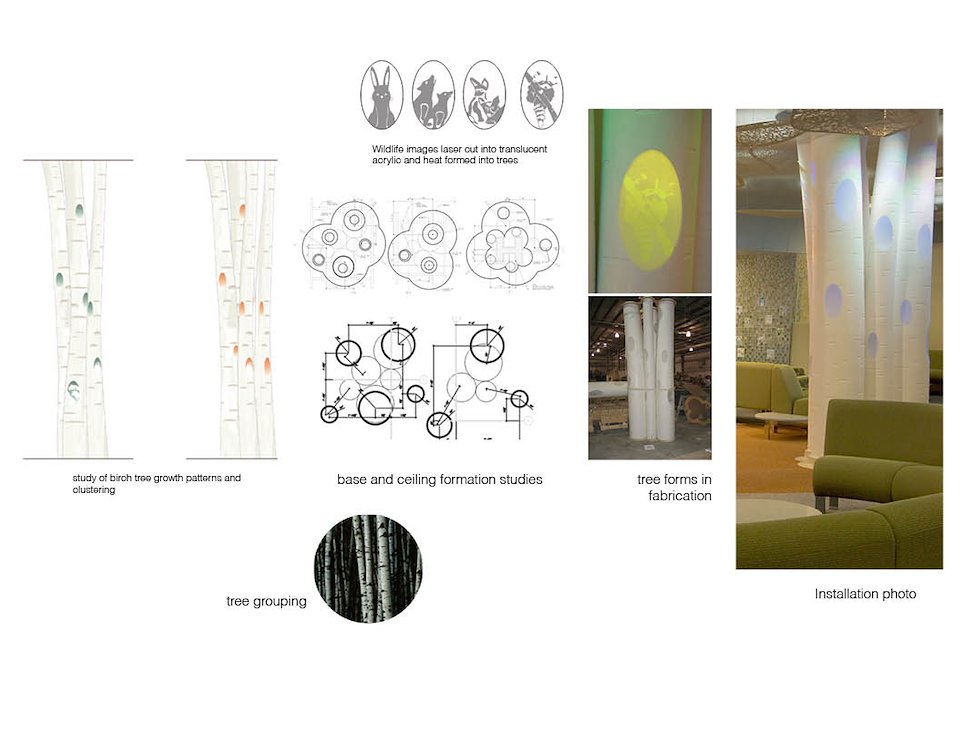 Whimsical tree arrangements, formed of solid surface, break up the space creating intimacy and security while adding white space in organic composition for the eyes to rest on. The stylized tree forms bring a connection to nature to promote healing and over-all well being. Created by vacuum forming Corian. Shapes and clusters created by 3D models. Embellished "eyes" depicting native animals created by laser cutting images into acrylic and heat forming into place.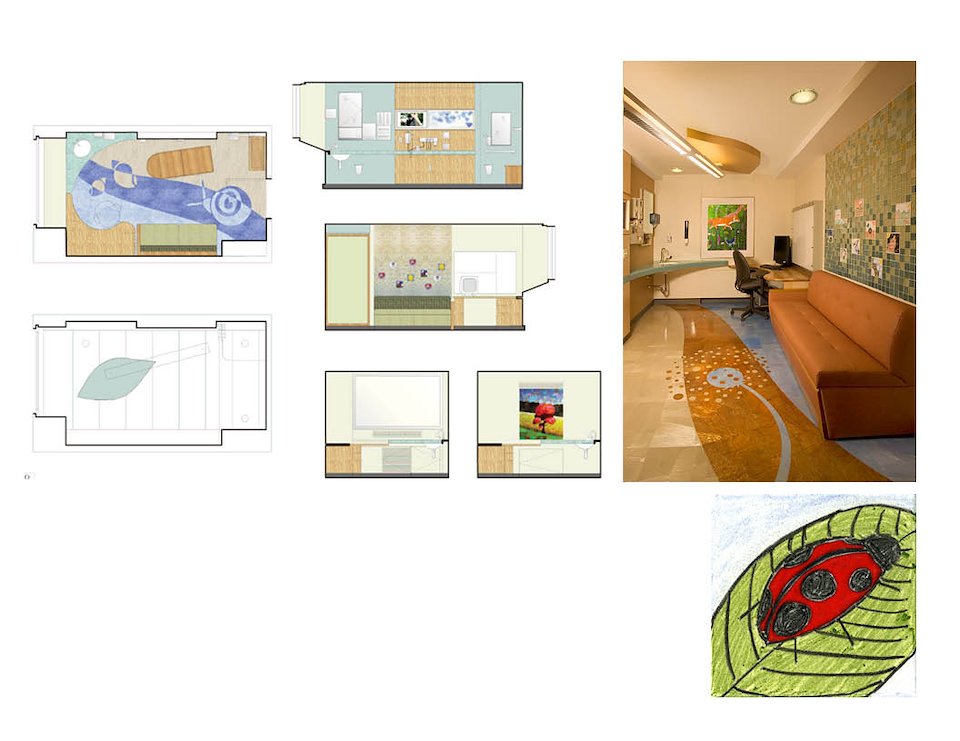 Nature themes continue into the patient rooms. Water-cut images out of resilient flooring, back-lit glass panels with embedded natural materials, custom art work by a local artist and nature-themed wall tiles design by children living in the area.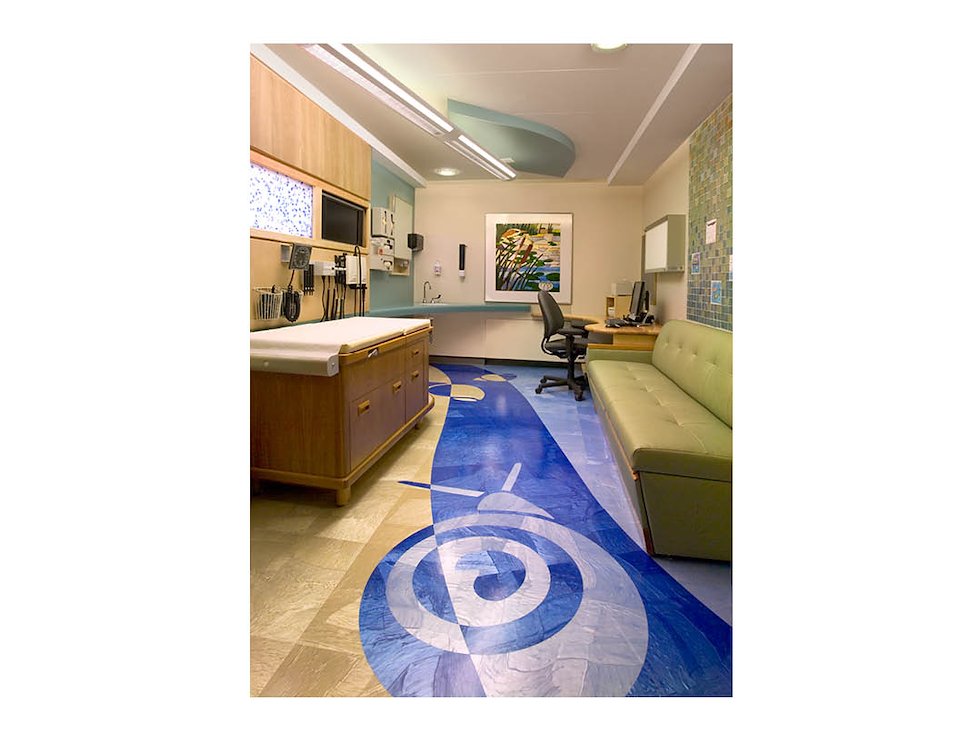 patient room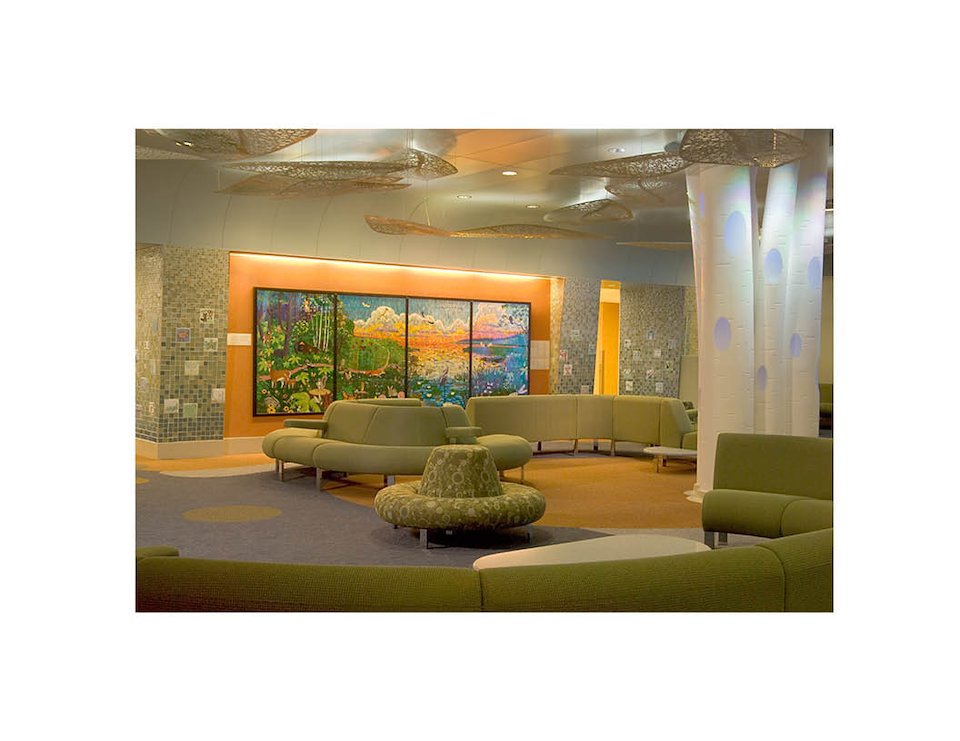 lobby with mosaic art and custom furniture