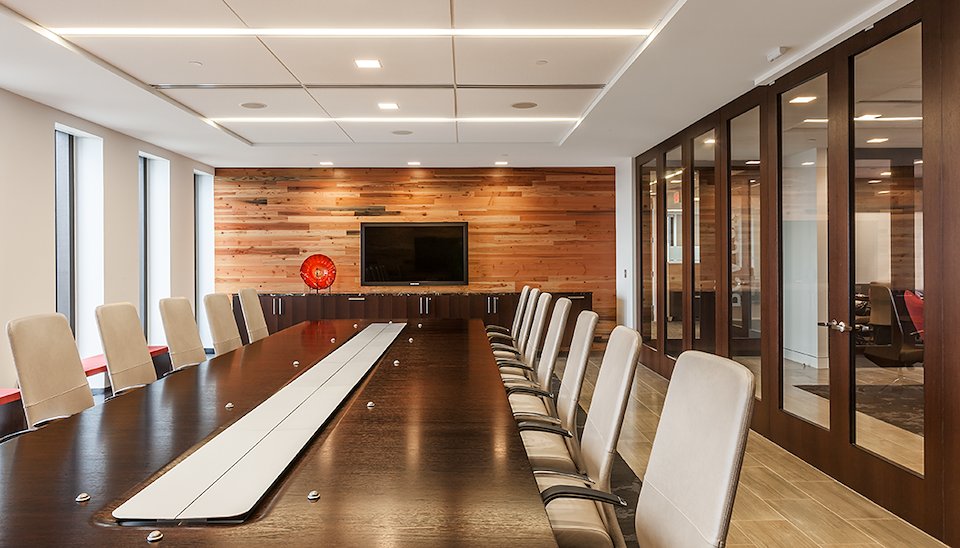 Boardroom off of the reception area includes local sourced reclaimed pine wall paneling with integrated high tech A/V system.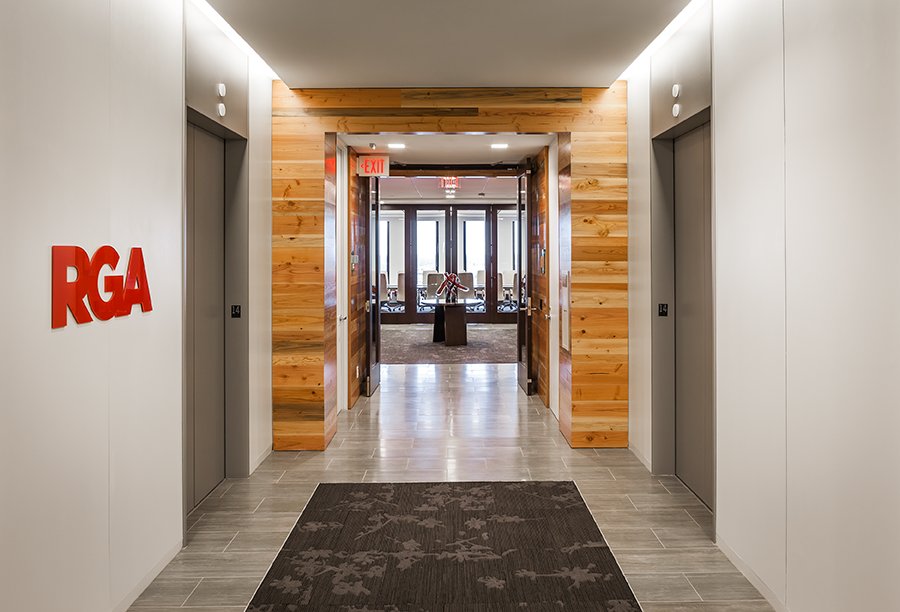 renovation of elevator lobby included new finishes, lighting and branding.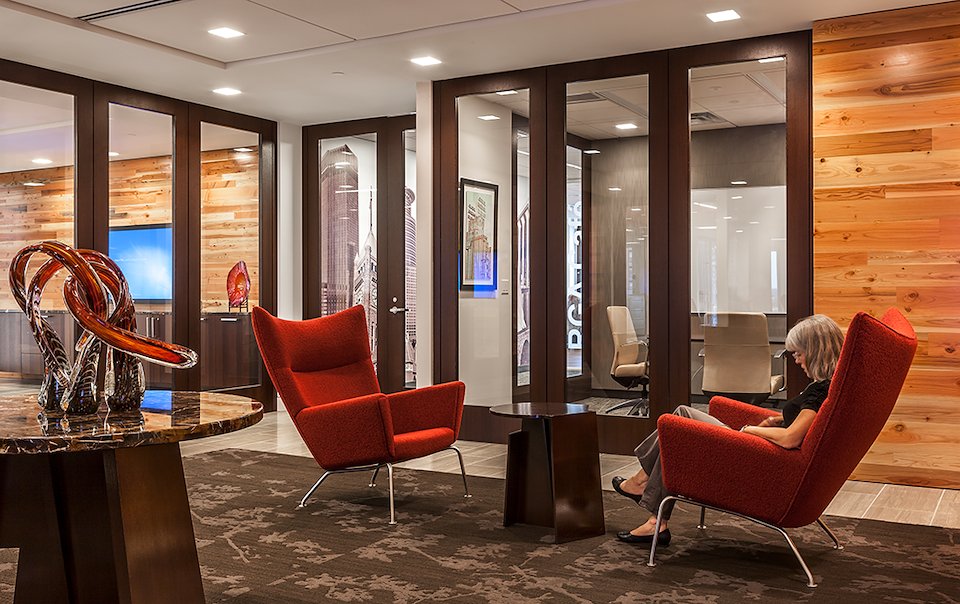 The secured reception area was designed to include direct access to conference rooms. The finishes incude locally sourced reclaimed pine from Lake Superior used as wall paneling. Local craftsmen created one of a kind occasional tables.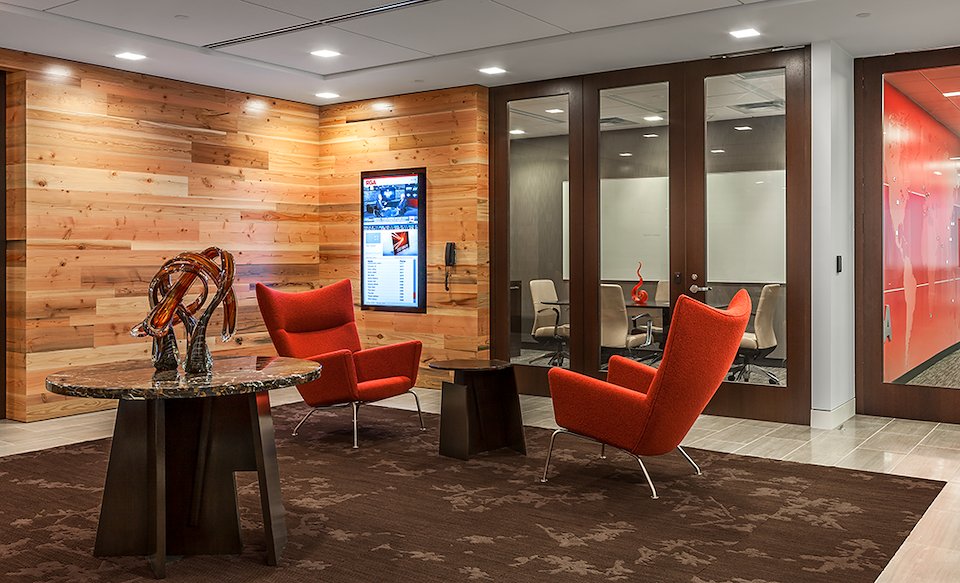 Digital directory in lieu of receptionist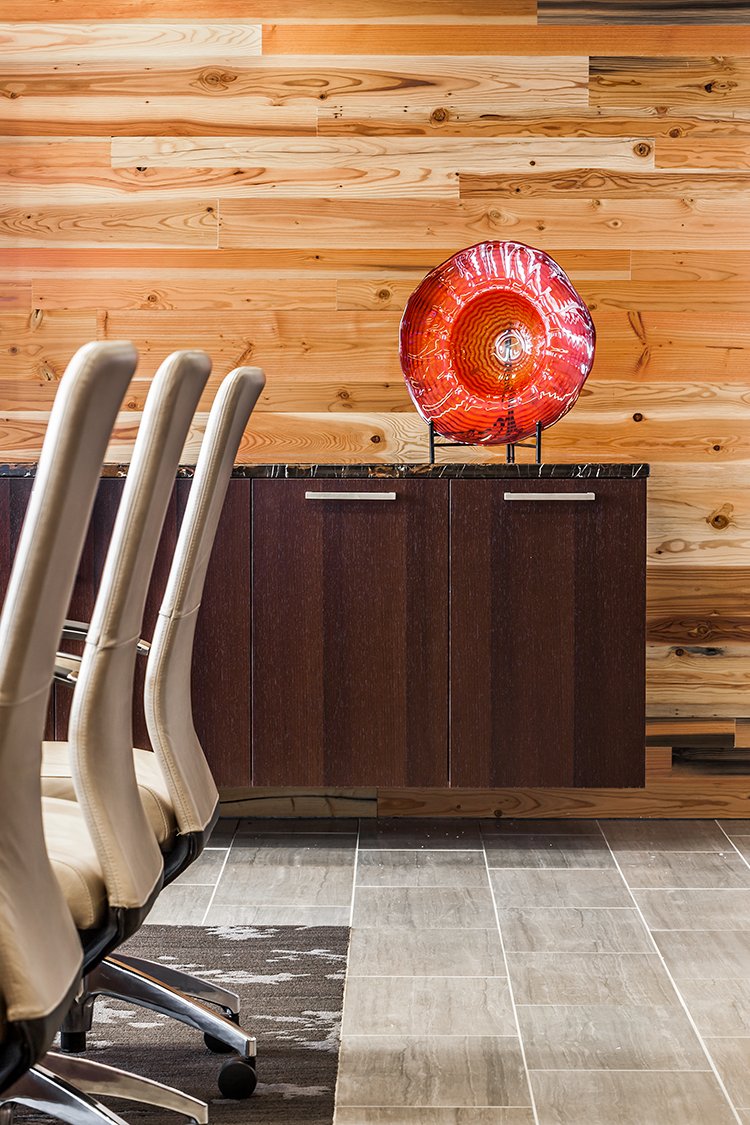 Custom built-in credenza floats off the paneled wall.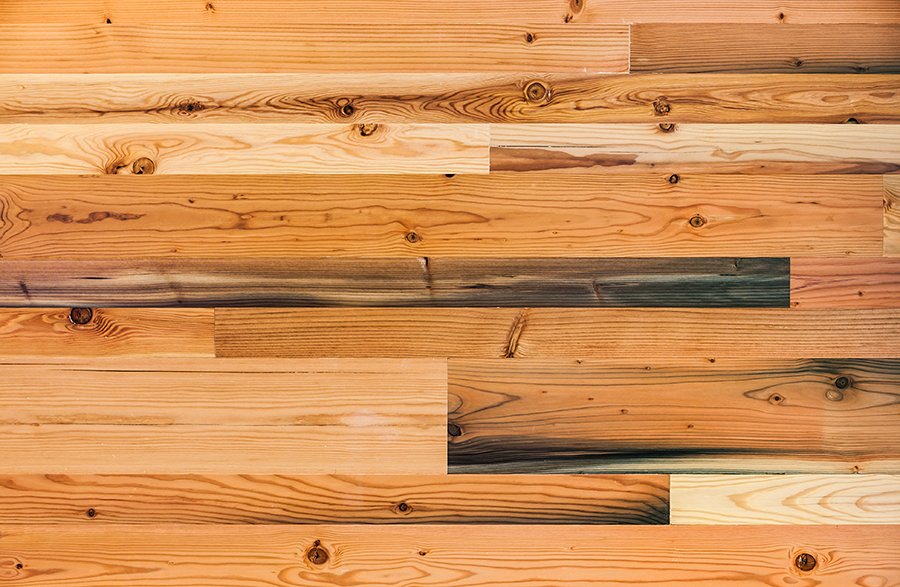 Reclaimed pine found in Lake Superior takes on a preserved fossil-like aesthetic.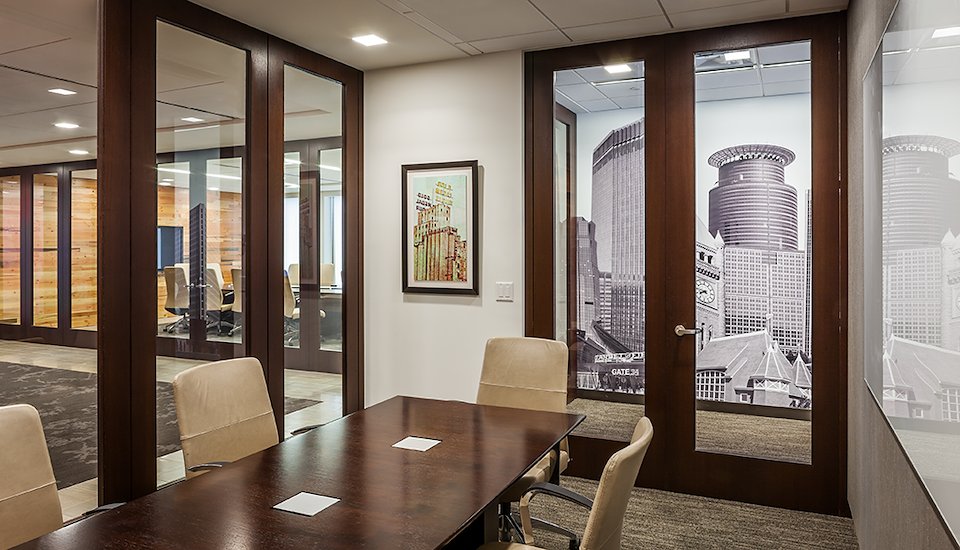 Branding included custom graphics reflecting iconic buildings in Minneapolis and use of local artis.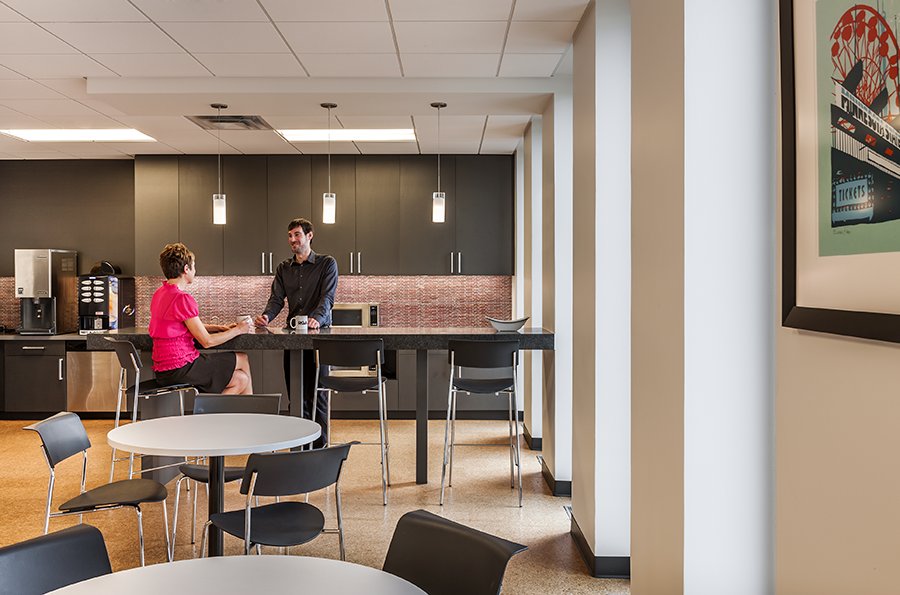 Light filled break room includes three different typs of seating for various types of interaction. Wi-Fi and high-end espresso machine create a coveted area for working away from the desk. The coffee bar is made from a locally sourced granite slab.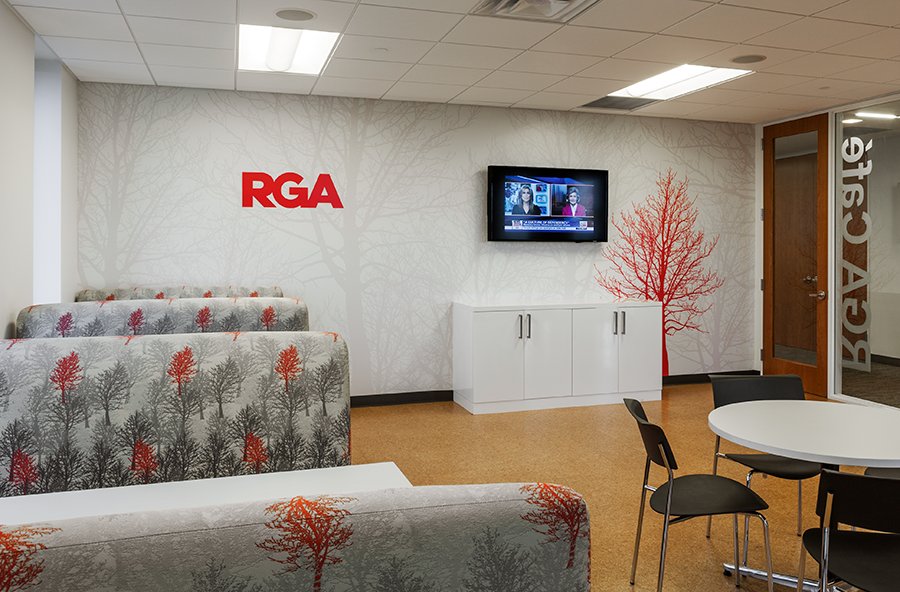 Graphics and branding play off the booth fabric to create a lyrical yet comfortable environment. Sustainable cork flooring was used throughout.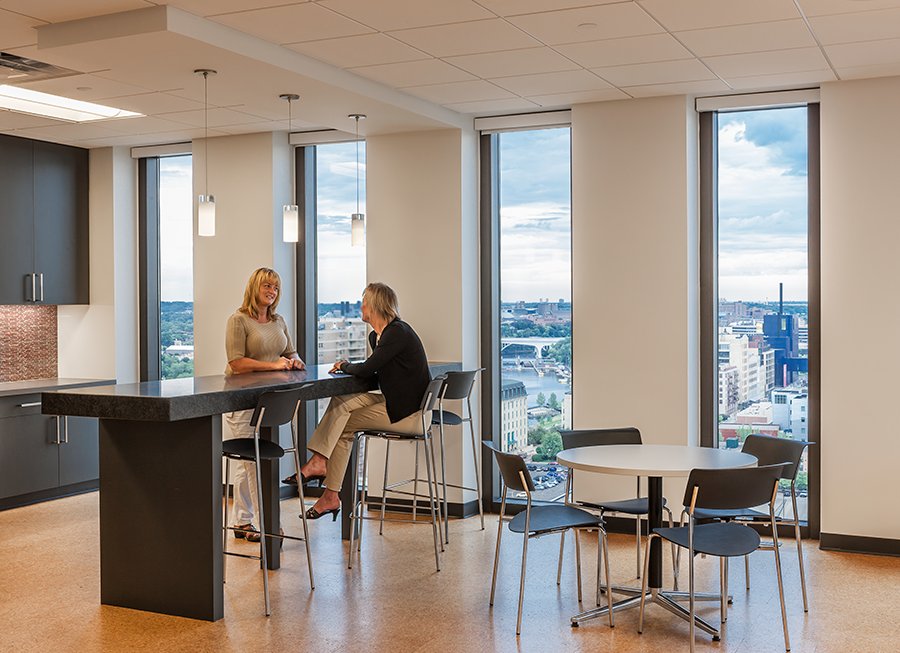 Strategic placement of the break room, main conference rooms and public areas allow views of the Mississippi river and the historic waterfront.
Open office with low-height workstations and integrated collaboration areas. Offices are kept off the windows to allow access to views and natural light to all.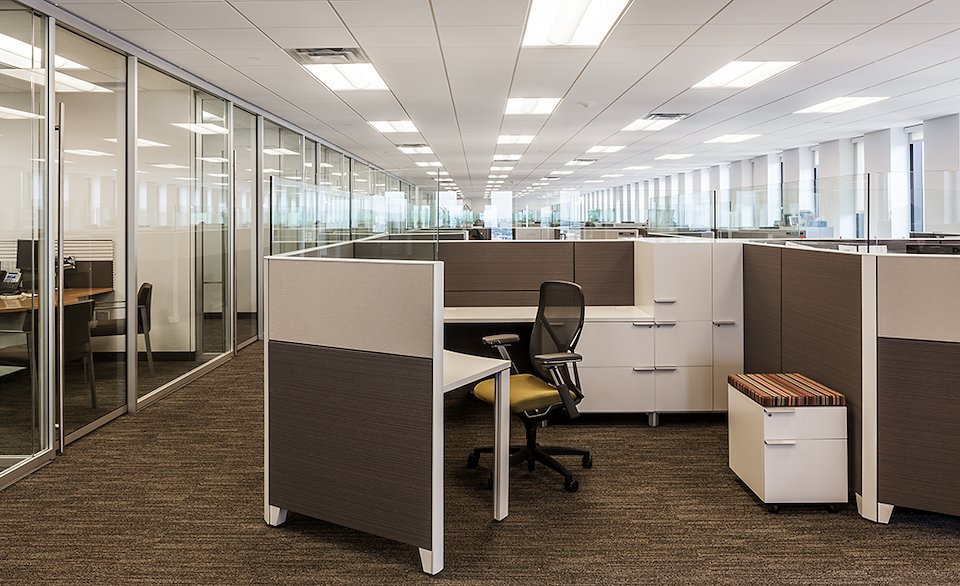 Workstation design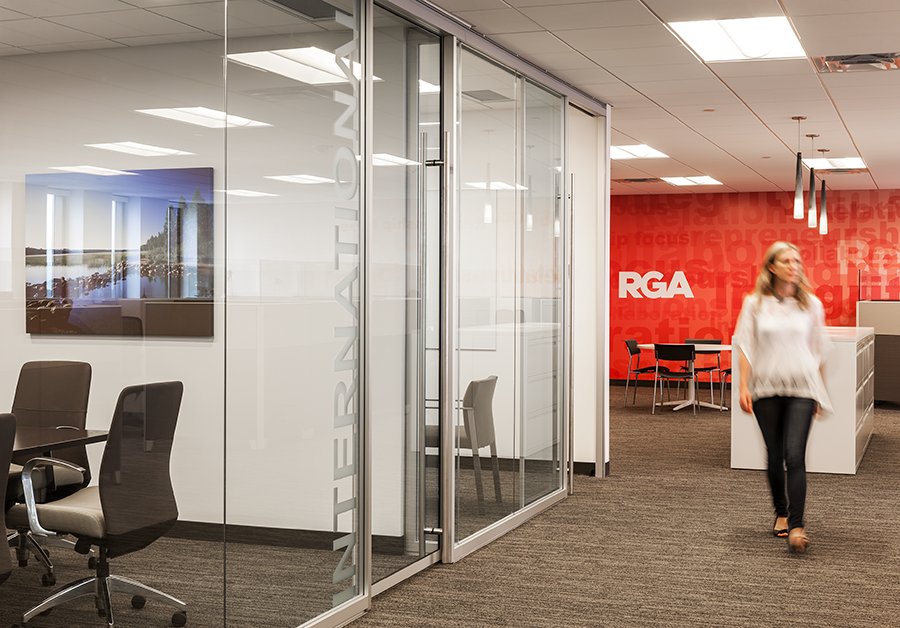 High energy branding reflects the high-tech facet of their business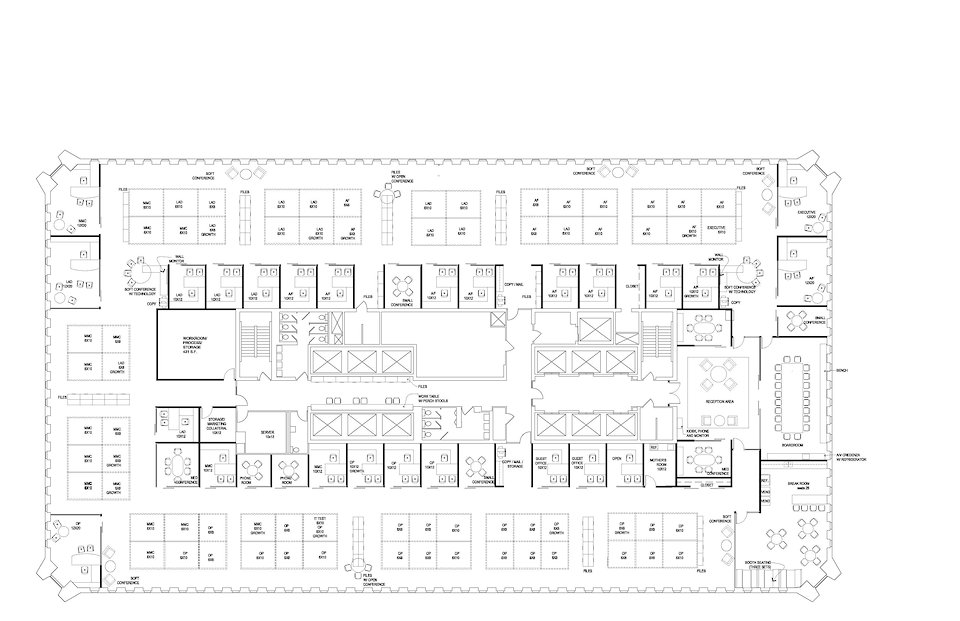 The fit plan was developed based on the main reception and conference area. Rather than having a receptionist the client wished to integrate communication with their digital directory. Private offices line the core of the building to allow natural light and views into the main work station areas. Collaboration areas were scattered throughout. Custom branding emphasis their location in Minneapolis as well as the unique disposition of their work.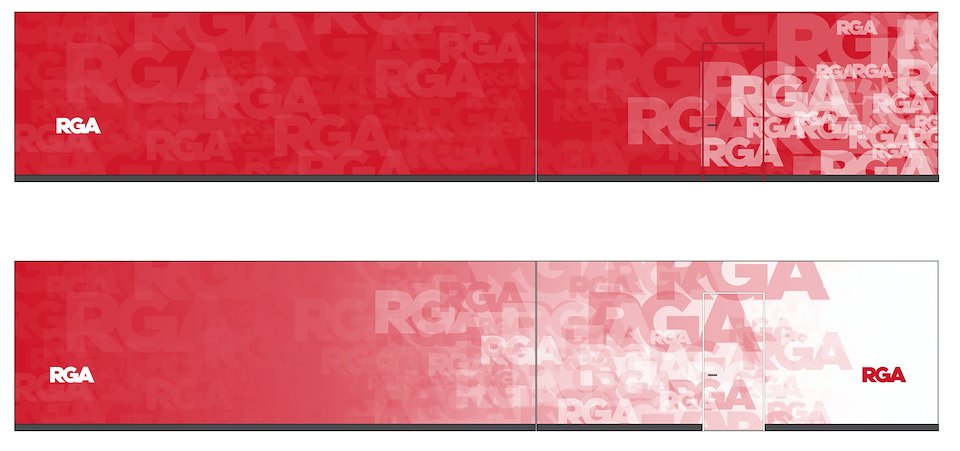 Custom branding and graphics used as wallcovering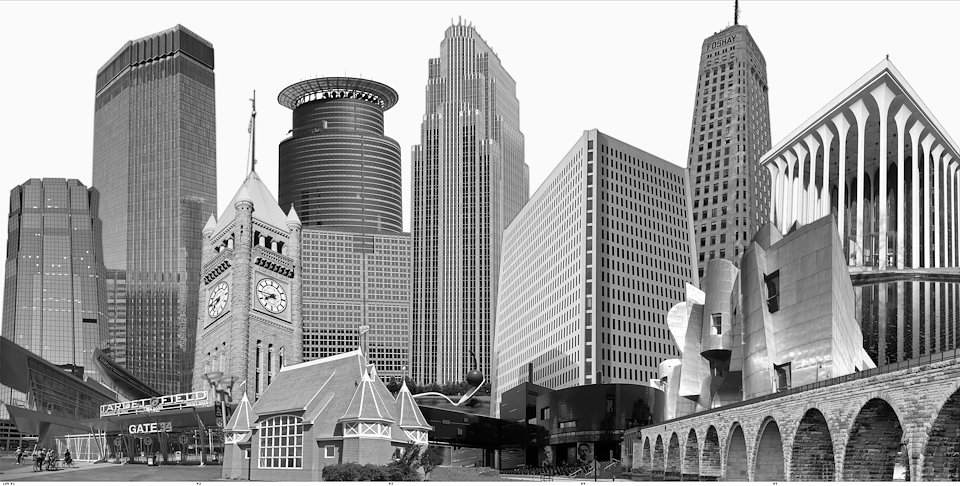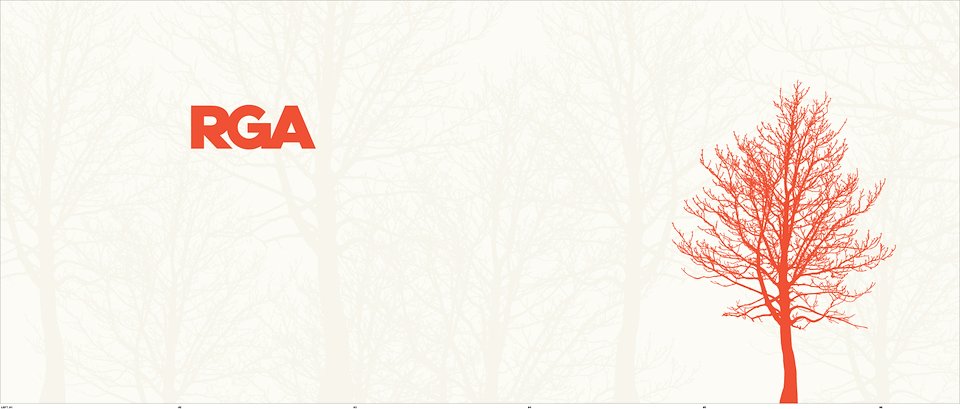 Playful branding in the break room