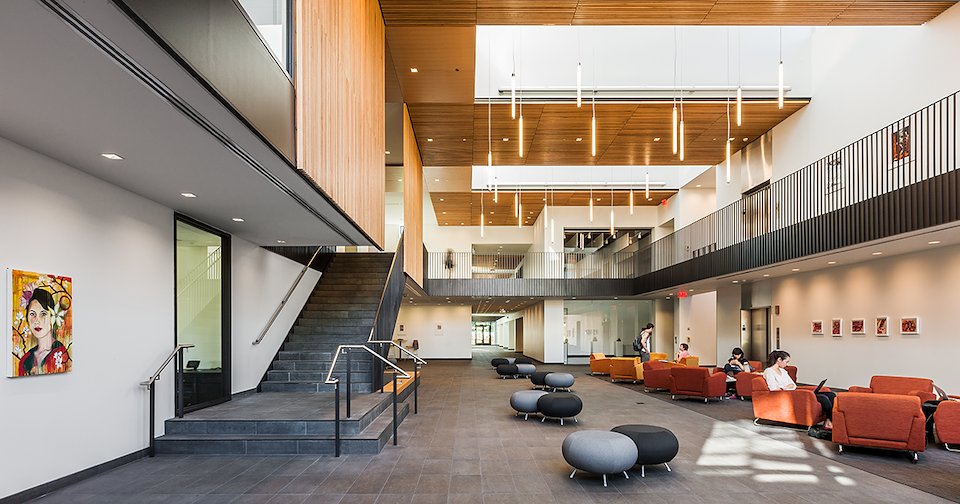 Dappled sunlight streams through the Art Commons. This modern 'village square' draws students and staff from all over campus as a central meeting space.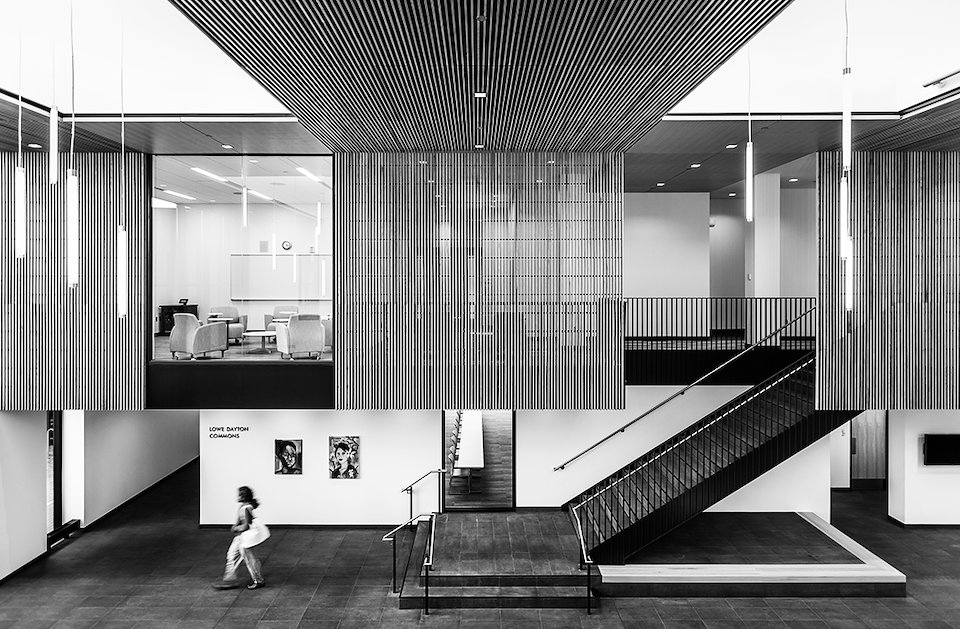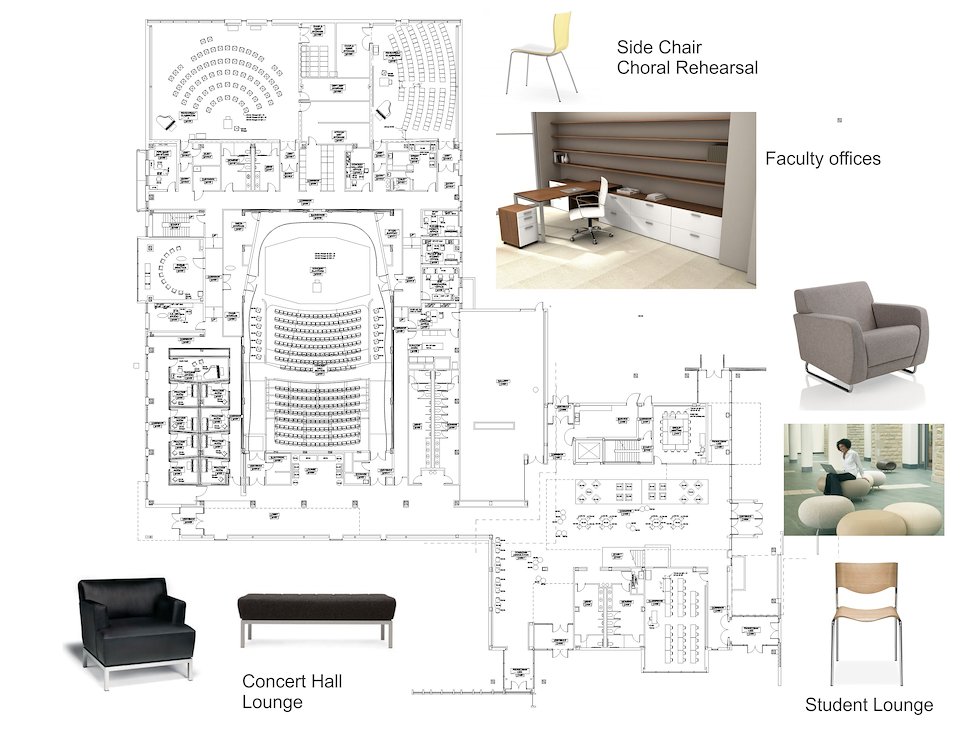 First level floor plan with furniture selections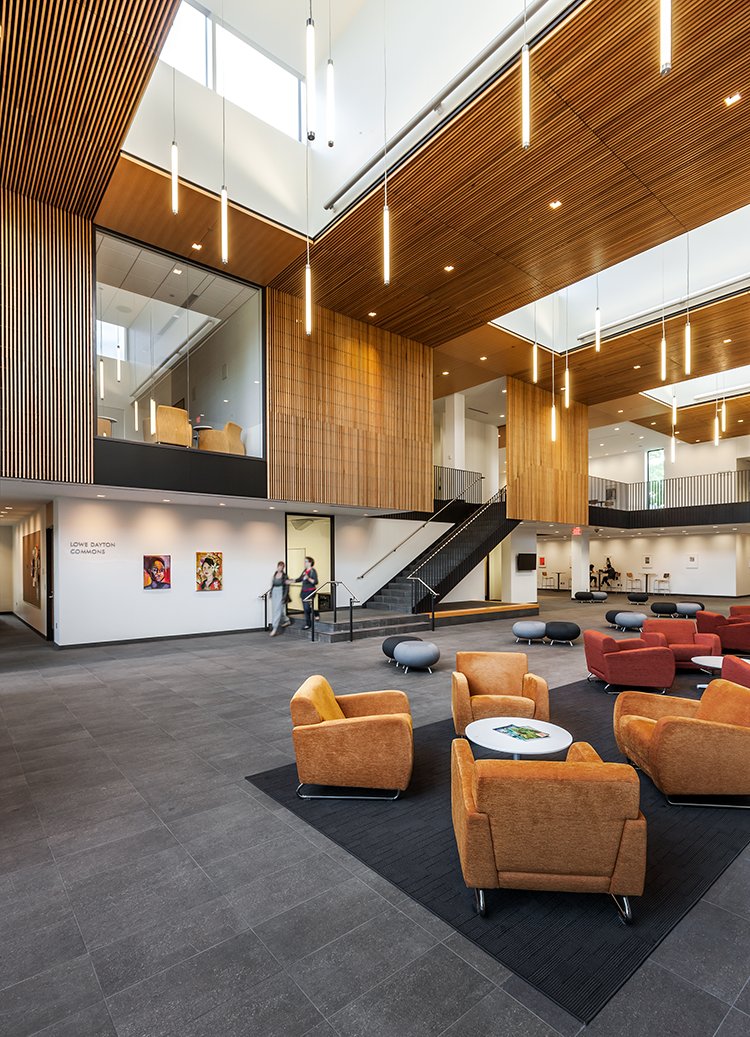 Durable yet comfortable materials and furniture were chosen that could handle the wear and tear of a high use area while creating an inviting space.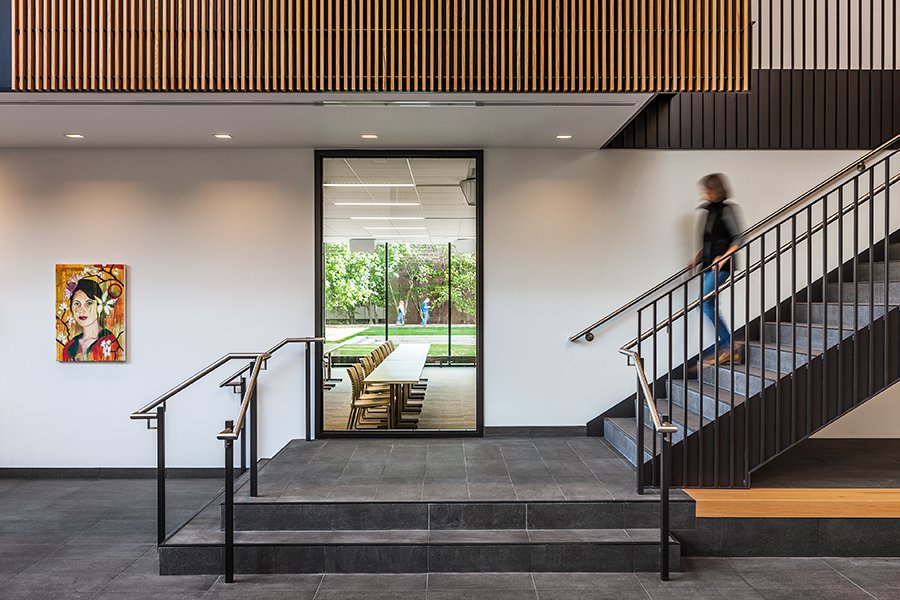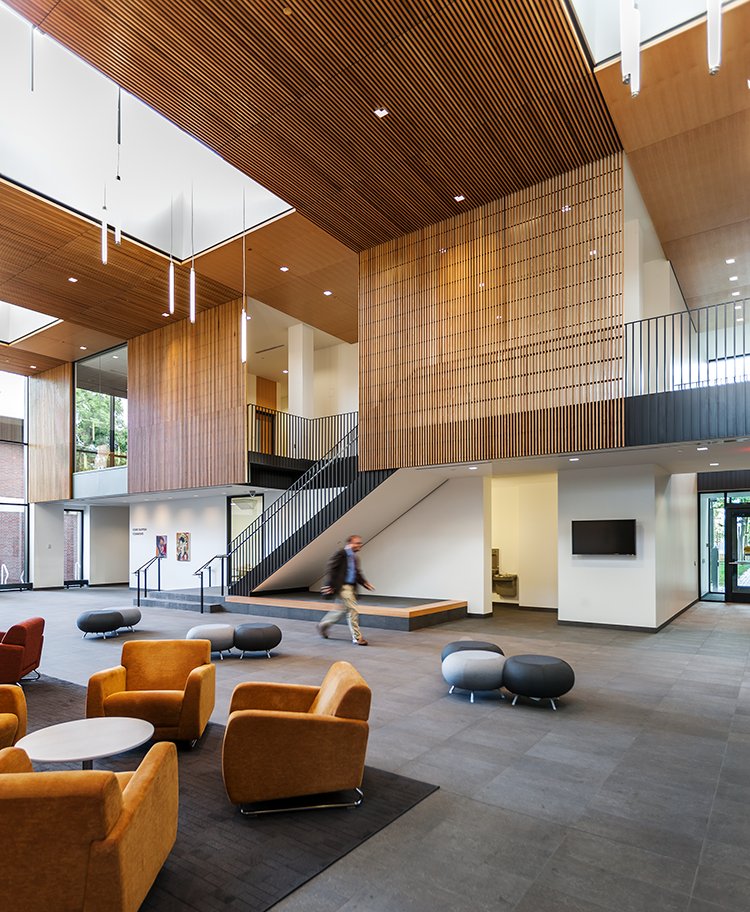 warm finishes used throughout to creating an inviting atmosphere.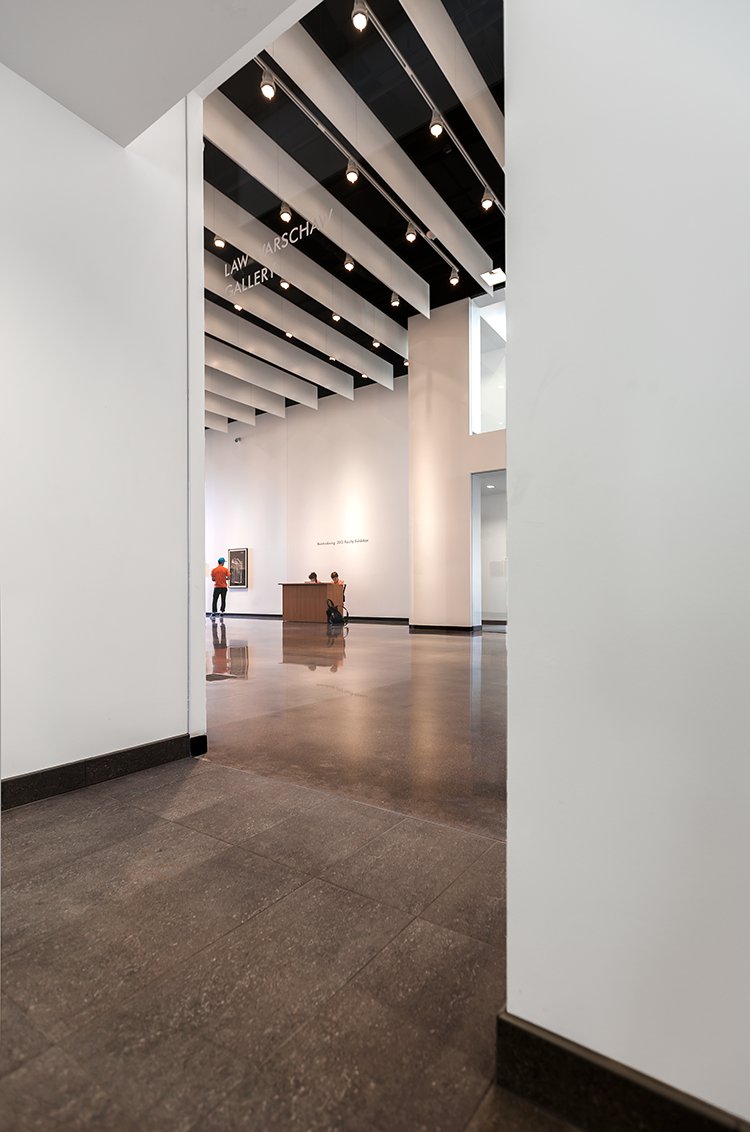 The 2000 SF formal art gallery is used to display the rotating work from student and faculty. The gallery, along with critique rooms, media rooms and faculty offices frame the Art Commons space.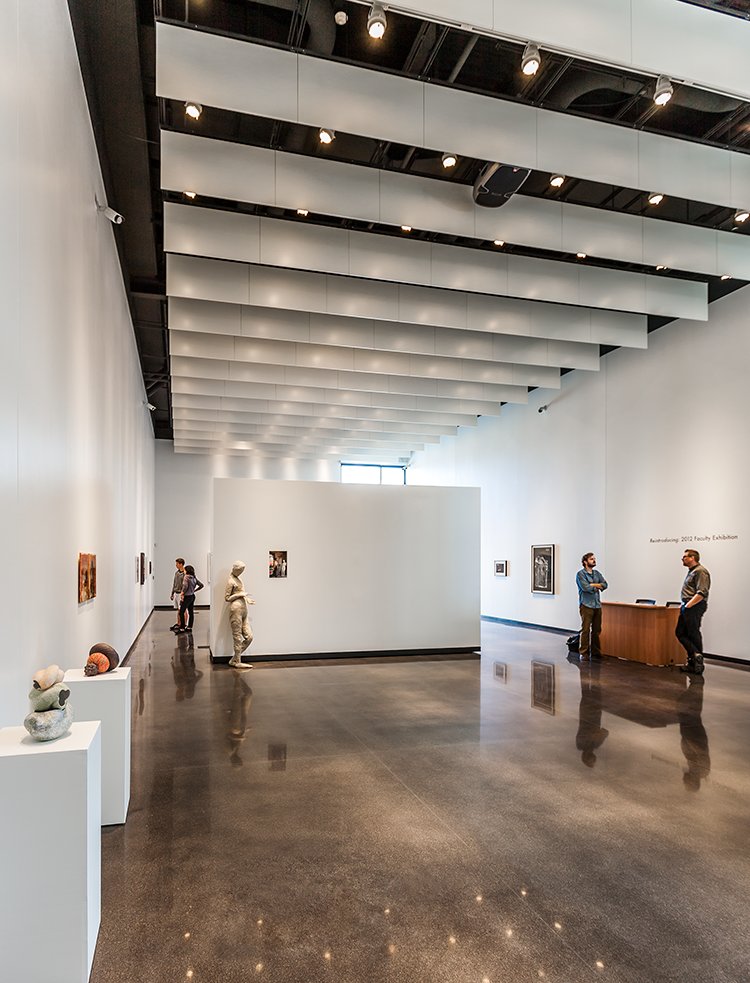 The art gallery includes movable partitions for high flexibility and durable stained concrete floor to withstand traffic and abuse.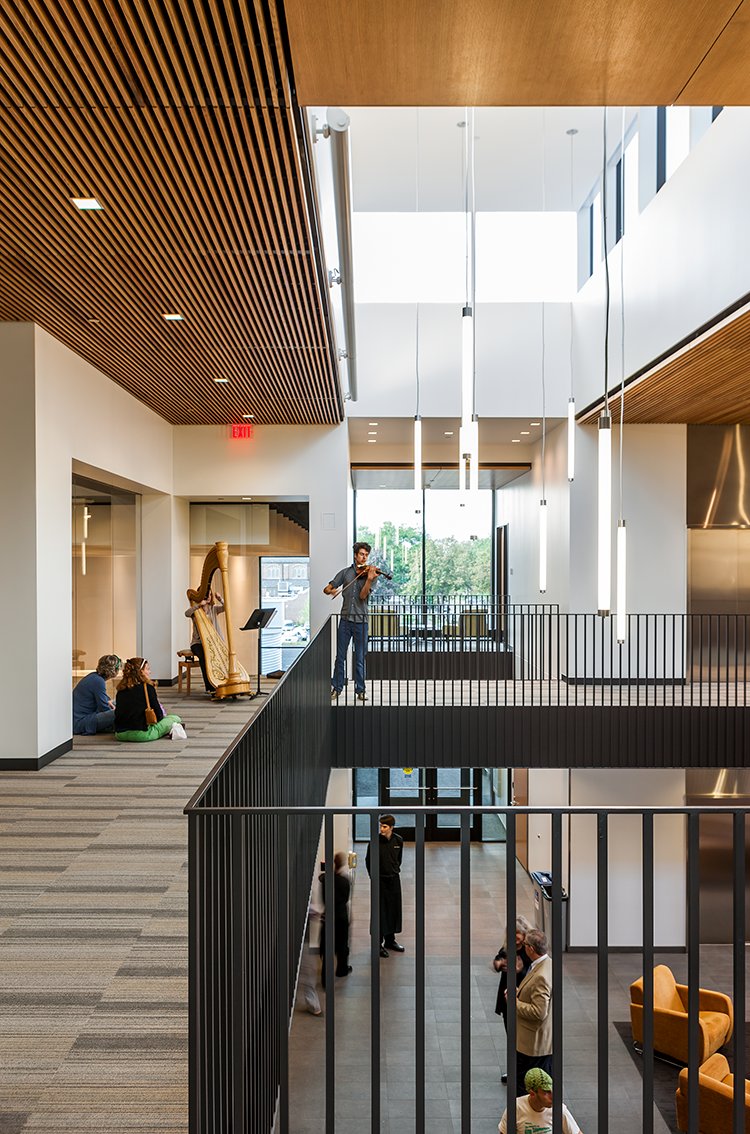 Accent lighting and carpets play off the staccato patterning found throughout the space.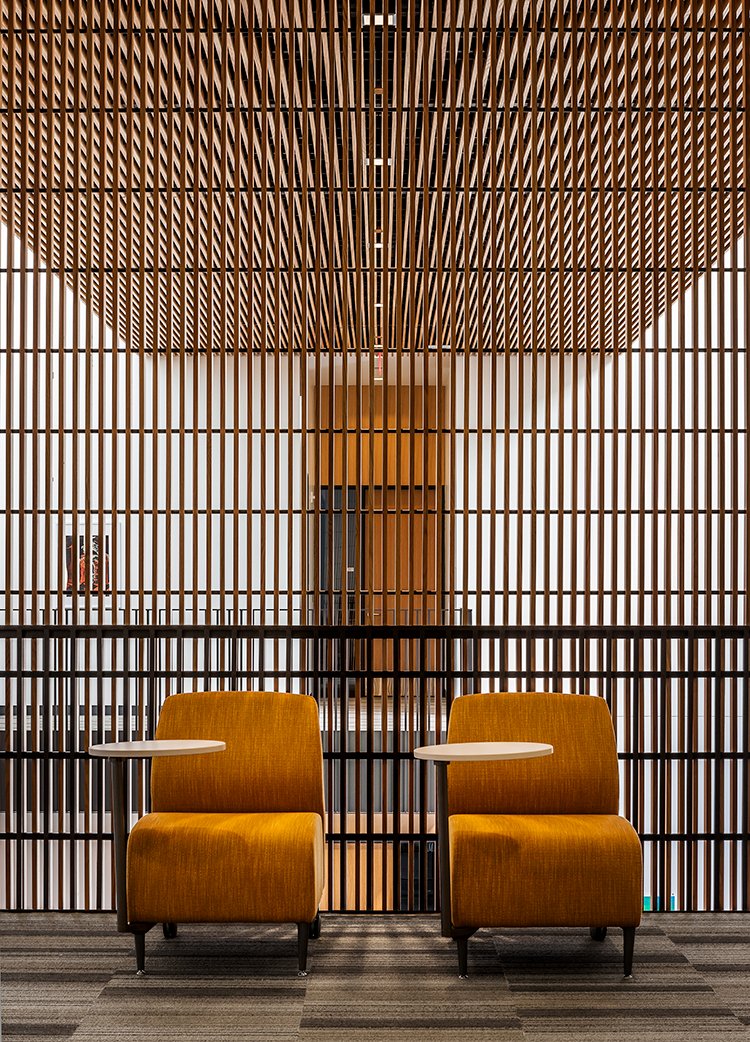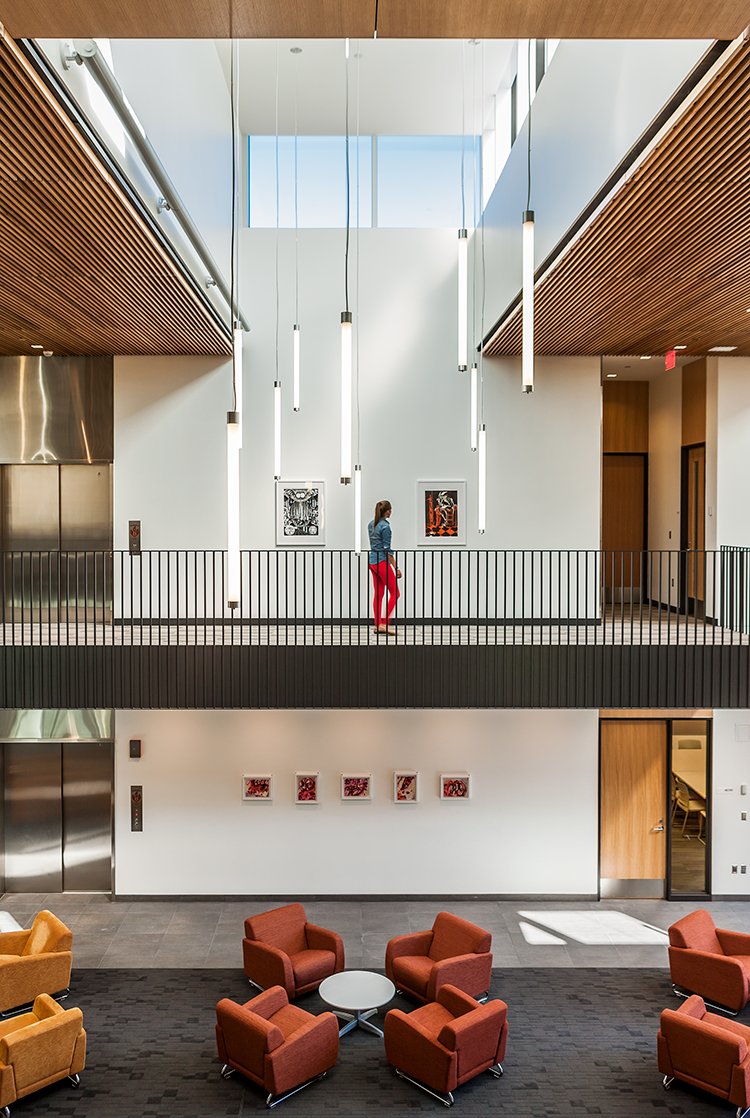 Brightly lit classrooms were design to maximize views and natural lighting. Flexible furniture allows for various layout and use of of space.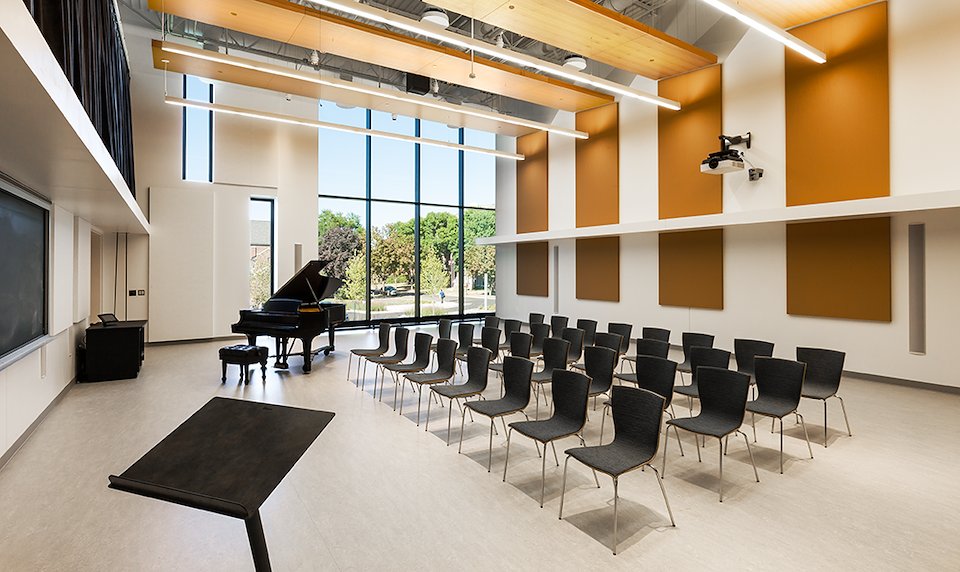 The two main rehearsal halls were designed with high attention to acoustical performance including custom reflective ceiling panels, absorptive acoustic wall panels and curtains, resilient flooring that diminished footfall noise.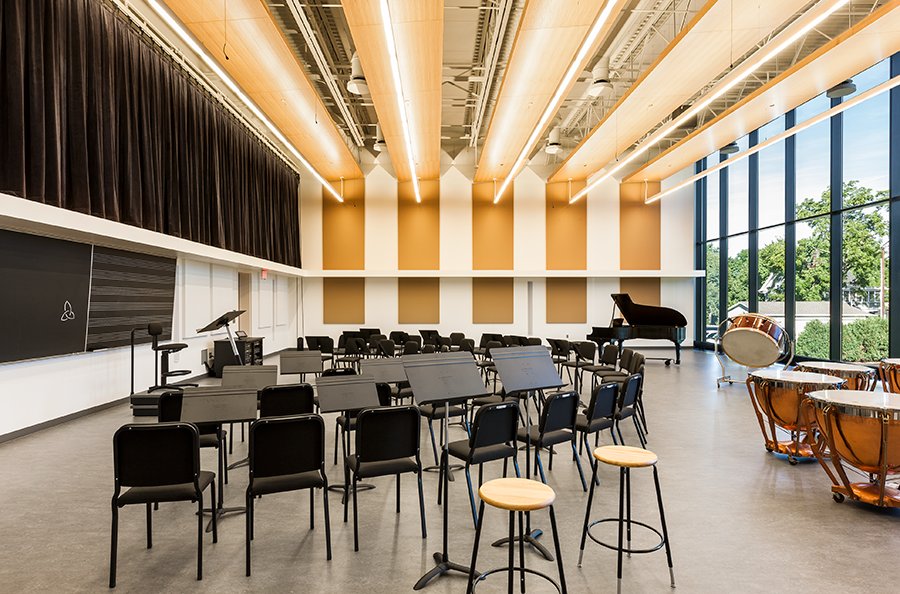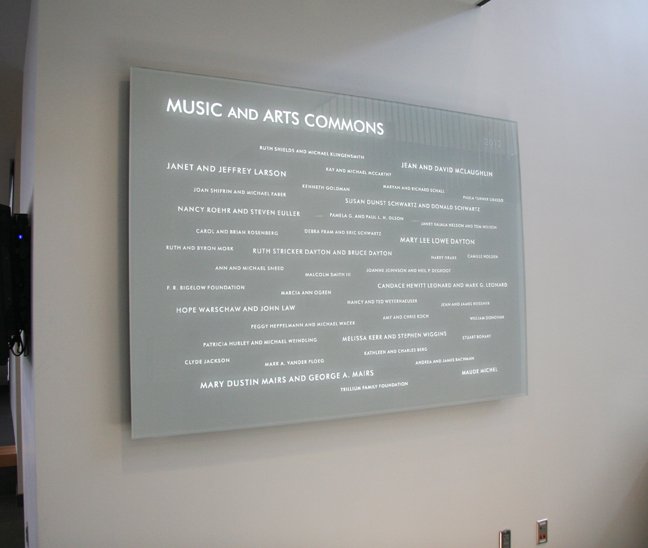 custom designed signage throughout included wayfinding and donor signage. Donor wall included donor names to randomly 'float' on back-lit fritted glass.